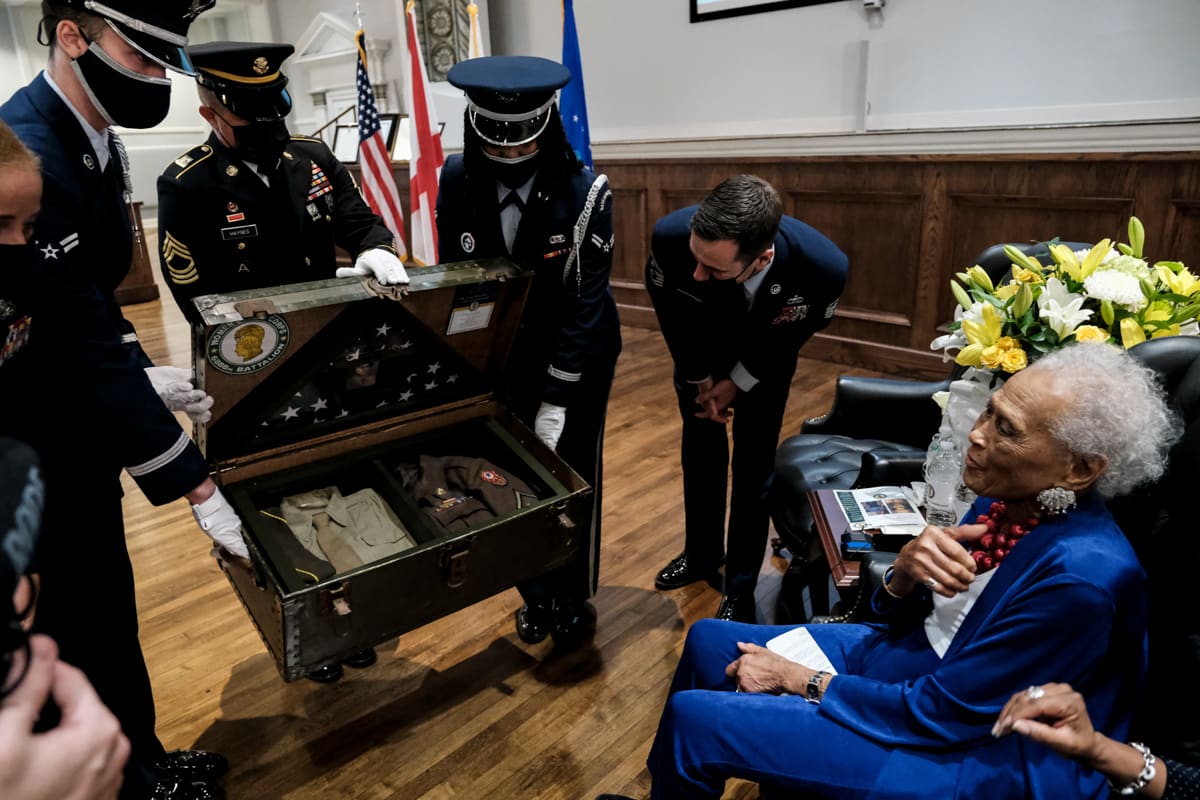 Ground Zero Photo Walk with Michael A. McCoy

Saturday
Nov 4, 2023 | 10am

Capturing Resilience: Ground Zero Photo Walk with Michael A. McCoy
The Ground Zero Photo walk is a journey of reflection, resilience, and artistic expression. Led by Michael A. McCoy, a two-time US Army combat veteran who served his country and now seeks to channel his experiences through the lens of a camera. This event promises to be both educational and deeply moving.
Registration: Due to the limited availability of spots for this unique photo walk experience, you must register in advance. Tickets are available on a first-come, first-served basis. Register here.
What to Expect:
1. Guided Exploration: Our knowledgeable veteran guide will take you on a guided tour of Ground Zero. You will hear personal stories, historical context, and gain a profound understanding of the site's significance.
2. Photography Tips: Learn photography techniques, composition, and lighting tips from our experienced guide. Whether you're a beginner or a seasoned photographer, there's always something new to discover.
3. Emotional Connection: This photo walk isn't just about creating images; it's about connecting with the emotions and resilience that Ground Zero represents. Our veteran guide will share his perspective on the healing power of photography.
4. Community: Connect with fellow photography enthusiasts and share your passion for capturing powerful moments. It's an opportunity to make new friends who share a common interest.
What to Bring:
- Camera (DSLR, mirrorless, or smartphone)
- Extra batteries and memory cards
- Comfortable walking shoes
- Weather-appropriate clothing
- Water bottle and snacks
Important Information: Please check for any updated COVID-19 guidelines or restrictions that may apply at the time of the photo walk.
This photo walk is suitable for photographers of all skill levels, from beginners to advanced enthusiasts.
- We kindly request participants to be respectful and considerate of the solemnity of Ground Zero.
- Please arrive at the meeting point by 9:45 AM to ensure a prompt start.
- In case of inclement weather, the event will be rescheduled, and participants will be notified in advance.
Join us on this remarkable journey through the heart of New York City as we explore Ground Zero, capturing its resilience, paying tribute to the past, and celebrating the indomitable spirit of America. Don't miss this opportunity to be part of a meaningful photo walk experience guided by a veteran who brings a unique perspective to this iconic location.
Bio:


Michael A. McCoy is a distinguished and highly acclaimed Washington, D.C. based photographer, recognized for his exceptional talent and contributions in the field of photojournalism and portrait photography. With a compelling blend of skills and experiences, he has made a significant mark on the world of photography. As a Pulitzer Prize-nominated photojournalist and portrait photographer, Michael has skillfully captured some of the most pivotal moments in recent history. His portfolio boasts an impressive range of subjects, from capturing the essence of prominent individuals during historic events to revealing the intimate and heartfelt moments shared by everyday people. His work is characterized by its engaging, affectionate, insightful, and alluring qualities, reflecting his keen eye for storytelling through imagery.
Header image: © Michael A. McCoy
Bio portrait: © Cory Rice