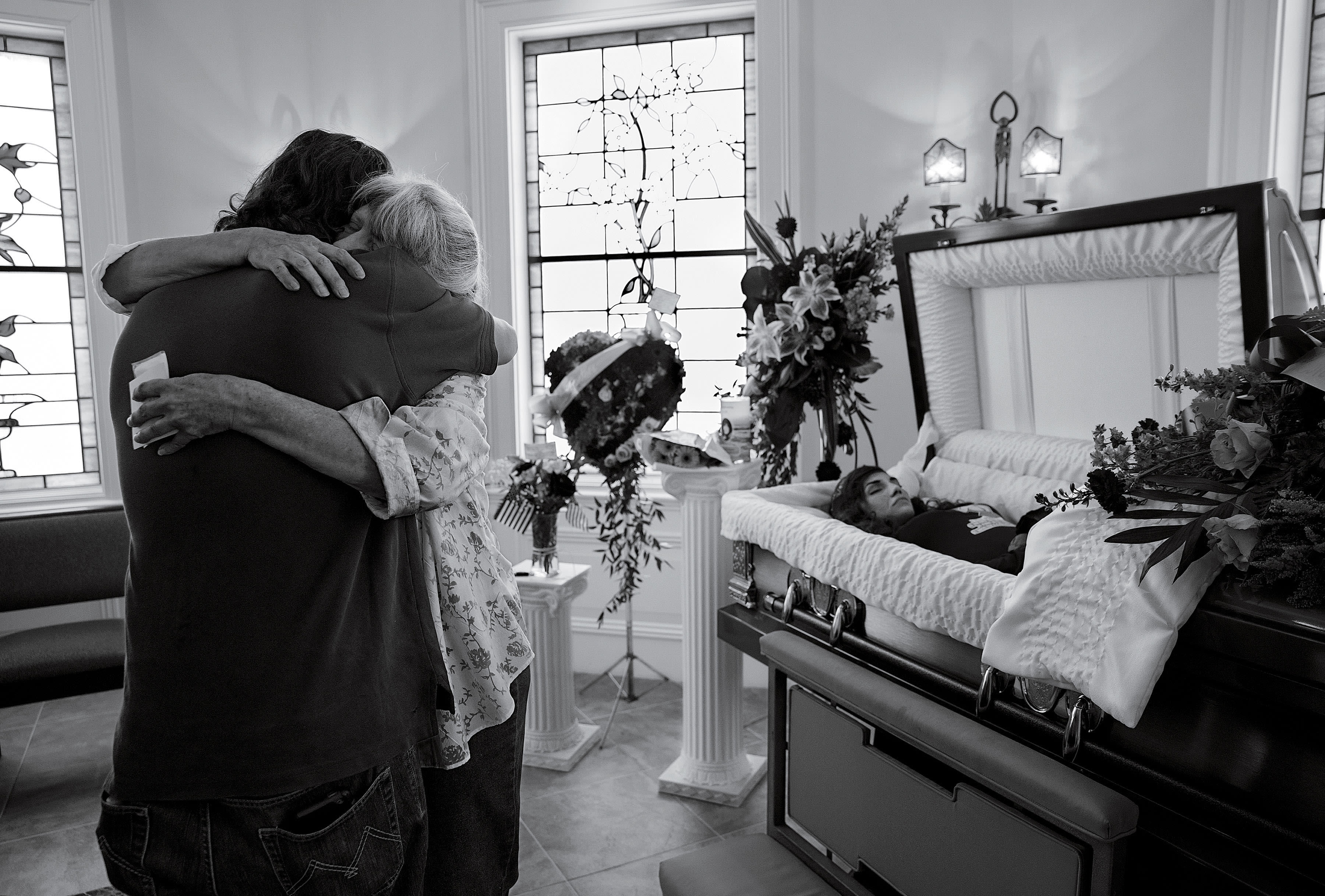 James Nachtwey + Paul Moakley

Saturday
Jun 12, 2021 | 6pm
THIS EVENT IS SOLD OUT

This event will be held in-person following health and safety protocols. Reservations are required. RSVP here.

BDC Annex, 364 East 151st St, Bronx, NY 10455
This event will contain graphic content that may be disturbing. Viewer discretion is advised.
The Bronx Documentary Center welcomes photographer James Nachtwey and TIME Magazine Editor Paul Moakley as they discuss their work 'The Opioid Diaries'.
In 2017, Nachtwey and Moakley set out to document the U.S. opioid crisis, an addiction epidemic that kills nearly 64,000 people in America every year. The pair traveled the country gathering stories from users, families, first responders and others at the heart of America's opioid epidemic. Nachtwey's images are paired with Moakley's interviews, short videos, and firsthand accounts from people at the heart of the crisis.
"The Opioid Diaries" is a visual record of the worst addiction epidemic in American history and this national emergency has only worsened since this work was first published in 2018. TIME's "The Opioid Diaries" can be viewed here.
This event is held in conjunction with our upcoming exhibition The Human Cost: America's Drug Plague on view (in-person) June 6 -July 5, 2021.
BIOS


James Nachtwey is a veteran photojournalist who graduated from Dartmouth College. He began his career as a newspaper photographer in 1976, became a freelancer in 1980, and has been a contract photographer with TIME Magazine since 1984. He has worked worldwide, committed to documenting wars and critical social issues. Nachtwey was one of the founders of the photo agency VII, where he was a member from 2001 to 2008. He has received numerous awards, including the Dan David Prize, the TED Prize, the Robert Capa Gold Medal, and two World Press Photo awards. He has been the recipient of lifetime achievement awards from the Overseas Press Club, TIME, Inc., and the American Society of Magazine Editors. His books include Deeds of War and Inferno. Nachtwey's photographs are included in the permanent collections of the Museum of Modern Art, the Whitney Museum of American Art, and the Getty Museum among other venues. He has had numerous solo exhibitions worldwide.
Paul Moakley is a visual journalist and Editor at large for special projects, at TIME where he produces and reports stories. He previously was the deputy director of photography and visual enterprise of TIME from 2010-2018. He has mainly covered national news and special projects such as Person of the Year. He was part of the Emmy award winning team for TIME's interactive documentary "Beyond 9/11: Portraits of Resilience" and in 2015 he received a First Prize in the World Press Photo Awards for a short video feature. Previously he was a senior photo editor at Newsweek and photo editor of PDN (Photo District News). Moakley was an adjunct professor at the School of Visual Arts in New York City. He lives at the Alice Austen House Museum, home of one of America's earliest photographers, as caretaker and curator of the museum.
IMAGE: Cheryl Schmidtchen, 67, being consoled at the funeral for her granddaughter Michaela Gingras in Manchester, N.H., on Sept. 17, 2017. Photograph by James Nachtwey for TIME