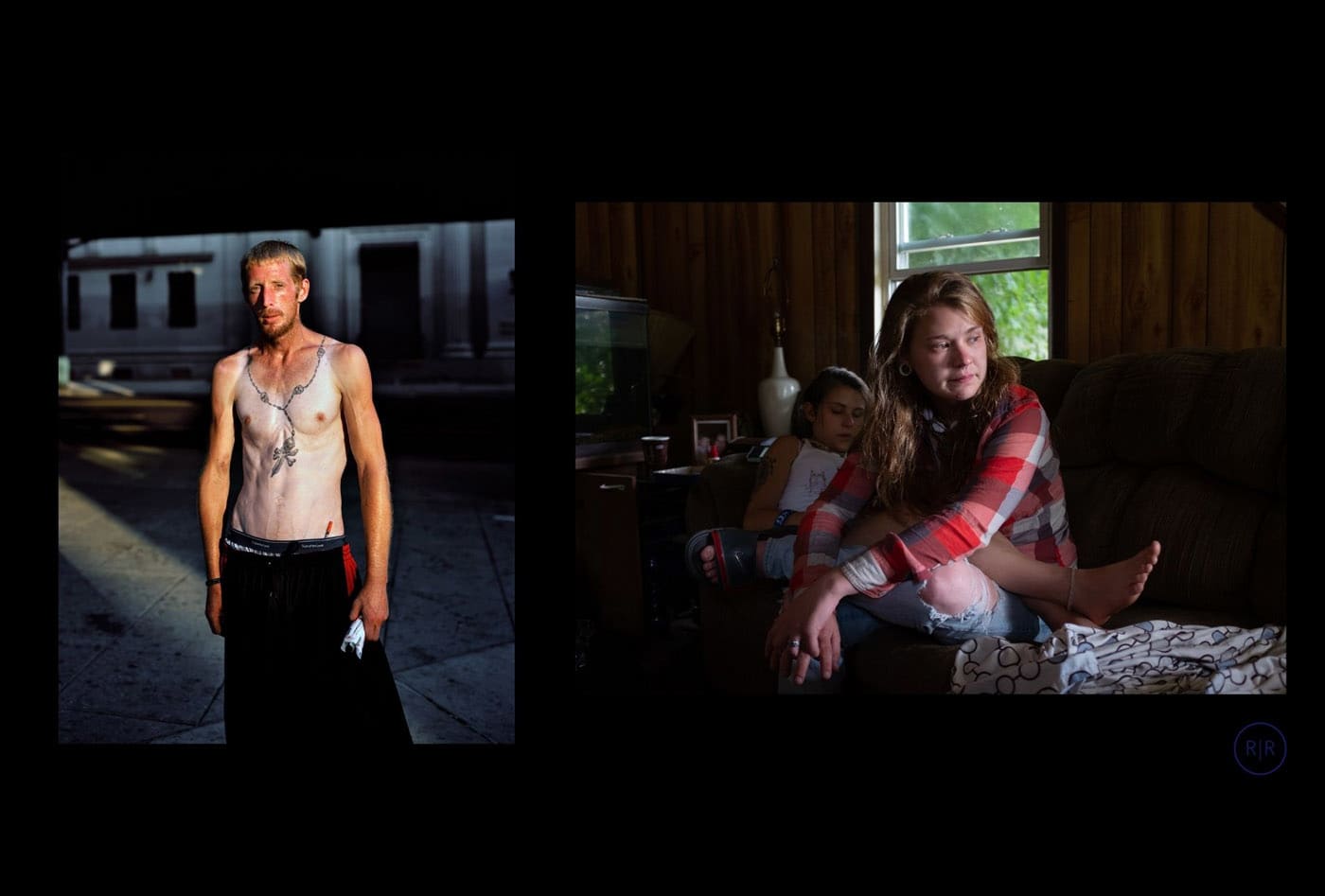 Jeffrey Stockbridge & Mark E. Trent

Friday
Jun 18, 2021 | 6pm
Join photographers Jeffrey Stockbridge and Mark E. Trent for a virtual conversation moderated by BDC Executive Director Michael Kamber. The photographers will discuss their experiences documenting communities in Philadelphia and West Virginia battling the opioid crisis.
Kensington Blues by Jeffrey Stockbridge is a decade-long documentary project about the opioid crisis in Philadelphia, Pennsylvania. Featuring large-format photography, audio interviews, journal entries, and video Stockbridge utilizes a combination of styles and formats to humanize those suffering from addiction.
Love, Loss, Despair, a long-term photo essay by Mark E. Trent chronicles opioid abuse in Rainelle, West Virginia, the state with the country's highest death rate from opioid addiction.

BIOS
JEFFREY STOCKBRIDGE (b.1982) is a photographer and fine-art printer based in Philadelphia, Pennsylvania. Stockbridge graduated from Drexel University with a BS in Photography in 2005. Stockbridge's first monograph Kensington Blues was released in 2017, and has received international acclaim with exhibitions at the Philadelphia Museum of Art and Technische Sammlungen in Dresden. In 2019, Stockbridge was awarded a John Simon Guggenheim Foundation Memorial Fellowship in Photography. In 2011, Stockbridge was awarded 3rd place in the Taylor-Wessing Photographic Portrait Prize at the National Portrait Gallery in London. Stockbridge is a past recipient of a Pennsylvania Council on the Arts Grant, an Independence Foundation Fellowship Grant and a CFEVA Fellowship. His work has been featured in The New York Times Magazine, The BBC, Time Magazine, Undark and The Telegraph UK.
MARK E. TRENT is a photographer and filmmaker based in Greenbrier County, West Virginia. Shortly after graduating from The Savannah College of Art and Design in 2012, Trent moved to New York City and began working in international brand marketing. In 2018, The Words Matter, a film directed by Trent for Procter and Gamble documenting the companies efforts to protect their LGBTQIA employees, was awarded a Cannes Lion at the Cannes Lions International Festival of Creativity.

IMAGES: (L-R): Kevin, 2011. © Jeffrey Stockbridge
Allie crying, facing jail time and missing Barbie who died of an overdose, after a long night of using. © Mark E. Trent