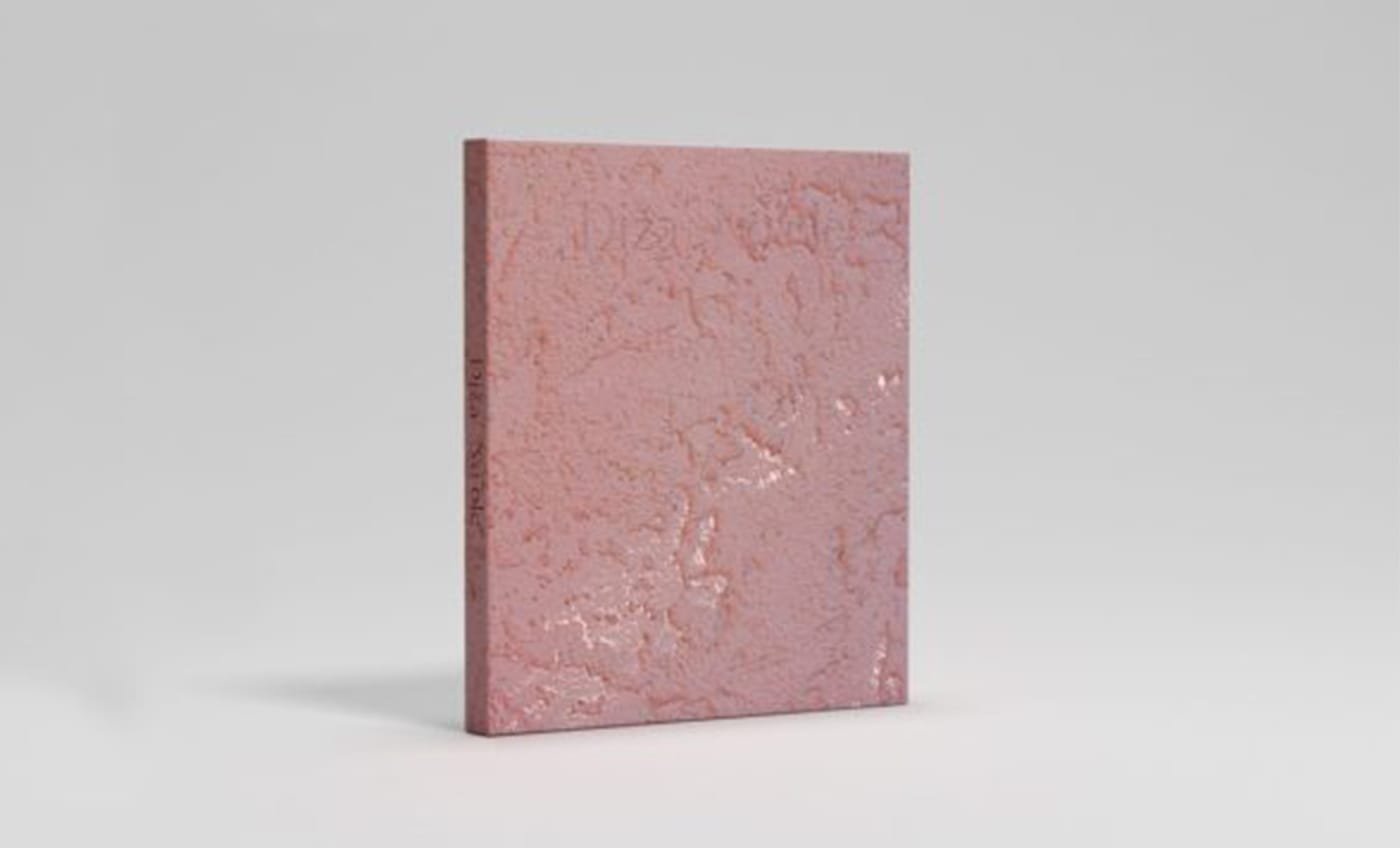 June Canedo de Souza + Odilia Romero

Sunday
Mar 21, 2021 | 12pm
Please join Comunidades Indigenas en Liderazgo (CIELO)'s Executive Director Odilia Romero, Vice Executive Director Janet Martinez, and artist June Canedo de Souza, as they discuss their new project Diža' No'ole, a book created in an effort to support undocumented Indigenous women in Los Angeles. This event will be held on Instagram Live.
"As COVD-19 swept through the United States, we became acutely aware that public and nonprofit aid programs were leaving undocumented Indigenous communities behind. In response to this, we created a fund to provide cash aid to undocumented Indigenous communities in Los Angeles. Throughout the process of distributing these funds, we were able to hear and document the stories of the individuals in these communities. As we listened to the stories, a theme began to emerge: women, particularly single mothers, are consistently marginalized and unsupported." —CIELO
Diža' No'ole was created in response to these stories. The book features twenty-one undocumented Indigenous women, from Mexico and Guatemala (Zapotecas, from the Sierra Norte, the Valley of Oaxaca, and Veracruz, Mixes and Chinantecas from the Sierra Norte, K'iche, Mams, and Q'anjob'al), all of whom maintain close ties to their heritage through their ancestral languages—these women are part of the many generations who have kept their languages alive despite hundreds of years of suppression and erasure.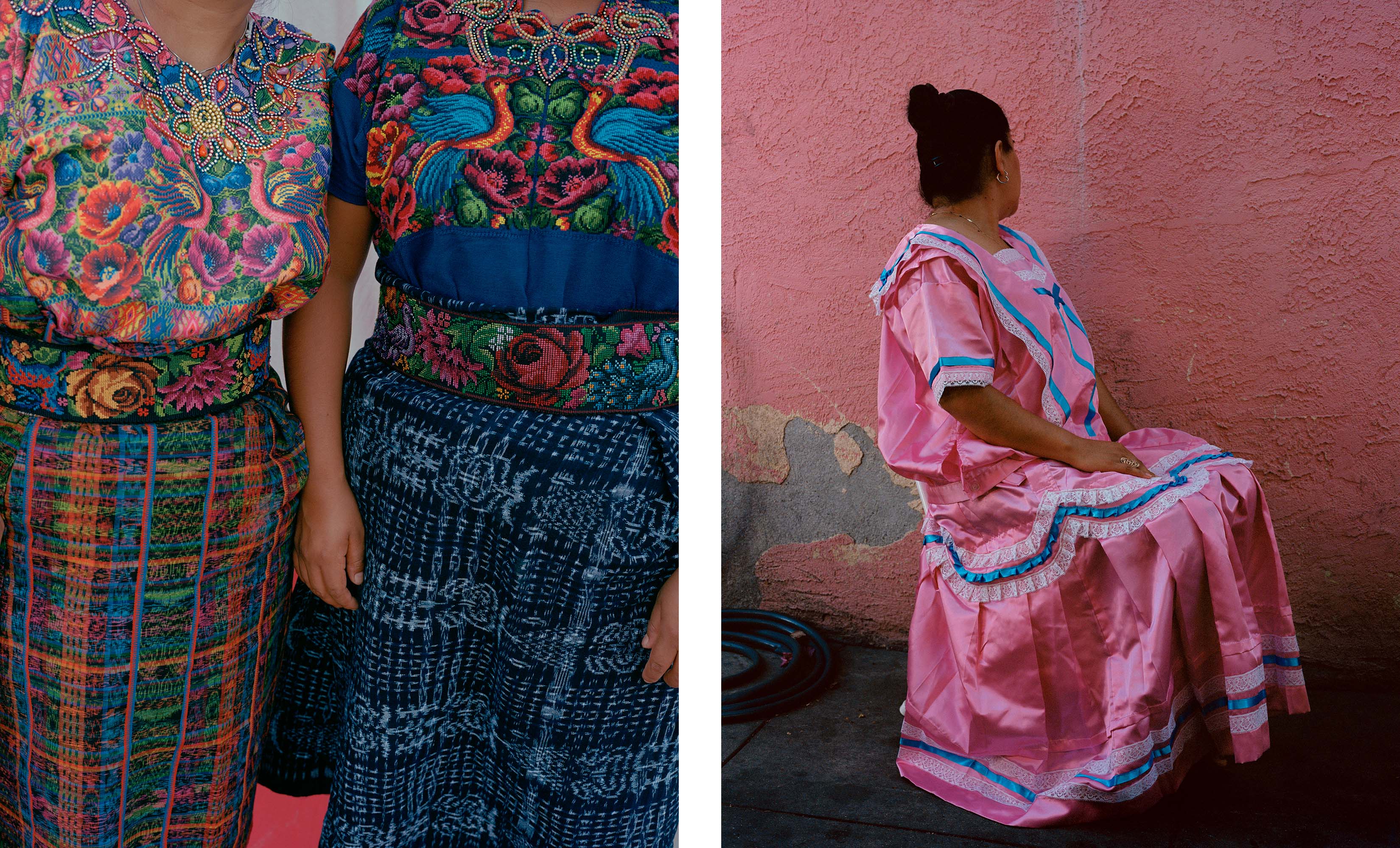 In each portrait, the women wear hand-embroidered clothing from their pueblo, each garment a connection to their community, family, and friends. The imagery and colors used in their garments are not simply aesthetic; they are based on the lived experience and history of each pueblo. The textiles also have a historical context; many of the fabrics used to make traditional clothing were demanded as tribute by the Spanish. To this day, Indigenous communities continue their struggle over ownership of these textiles. Traditional designs are often appropriated and mass-produced without the community's consent, and the intellectual property rights of these designs are still in dispute.
Diža' No'ole will be released on March 17, 2021 and is currently available for pre-order for $45 via mycielo.org. All proceeds will go to the women featured in the book. The book was created and published by CIELO in collaboration with visual artist June Canedo de Souza. Diža' No'ole was printed by Small Editions NY.


BIO
JUNE CANEDO DE SOUZA is an artist based in between New York and Los Angeles. Her work combines personal history with historical research to discuss the particularities of migration and its effects on the human psyche. As migration is often a result of displacement and disenfranchisement, her research pays particular attention to the two. June was raised in Brazil and in South Carolina. In 2014, she released her first photography project titled 'Brazilian Girls', an archive of the women of Brazil. Canedo de Souza has since exhibited at The New Orleans Museum of Art, La Plaza de Cultura y Artes, Fotografiska, MoMA PS1 Artbook, and more. In 2020, she released her first book titled mara kuya, a photography book that explores aspects of migration and family separation that are often overlooked, namely the mental health of children from mixed-status families. mara kuya was shortlisted for the Aperture Foundation Photobook Award 2020.
ODILIA ROMERO is the co-founder/ executive director of Comunidades Indigenas en Liderazgo (CIELO); she is also an independent interpreter of Zapotec, Spanish, and English for indigenous communities in Los Angeles and throughout California. She has over a decade of experience organizing indigenous migrant communities. Her organizing knowledge and experience are held in high regard, with multiple academic publications, awards, and lectures in universities across the United States, including John Hopkins, USC, and UCLA. Ms. Romero has published on the challenges of organizing in indigenous communities, developing women's leadership, and preparing a new generation of youth. Her work has also been featured in the Los Angeles Times, the New York Times, Vogue and Democracy Now.
JANET MARTINEZ is the co-founder/ Vice executive director of Comunidades Indigenas en Liderazgo (CIELO). She is a Bene Xogsho (Zapotec) born in Los Angeles and raised in south-central L.A. She earned her bachelor's degree in Gender and Women's Studies from the University of California, Berkeley, with a thesis on Indigenous migrants in the U.S. court system. Aside from her direct activism, Janet has engaged issues facing indigenous migrant communities through her writing; she has published articles on topics including new approaches to gendered leadership in indigenous communities, and the challenges facing youths in indigenous migrant communities. She also was a collaborator on UCLA's mapping indigenous L.A. Ms. Martinez has organized the Indigenous Literature conference and Weaving Words and Rhymes for the past four consecutive years. Her work has been featured in the Los Angeles Times, Ozy, Vogue, and Telesur. Currently, she is a host on the podcast Tu'un Dali, a podcast for and by indigenous people.

IMAGES: © June Canedo de Souza