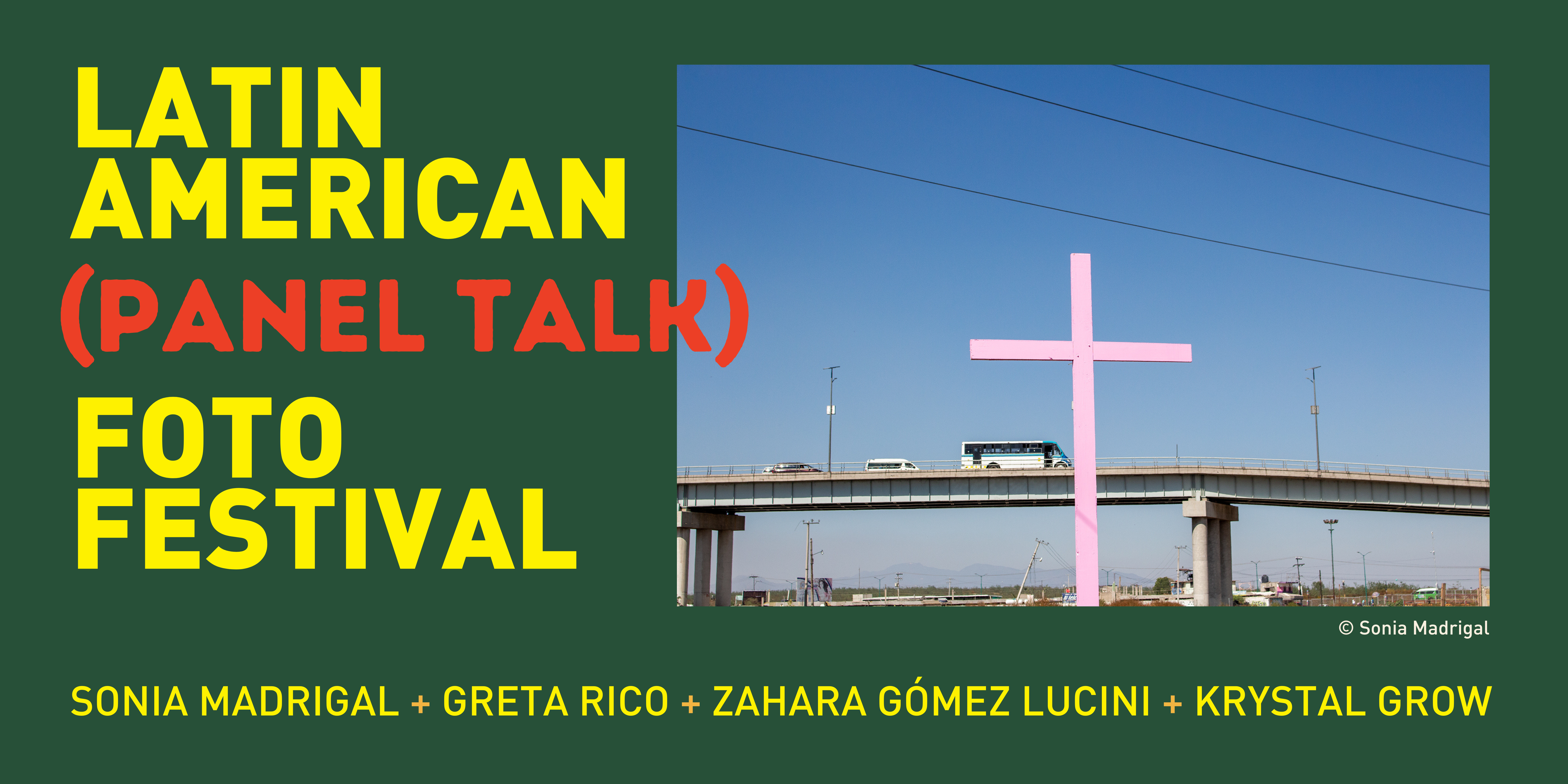 LAFF Panel Talk: Femicide & Documenting Trauma

Tuesday
Jul 18, 2023 | 6:30pm

In this panel, exhibiting photographers Sonia Madrigal, Greta Rico and Zahara Gómez will discuss their long-term documentary projects on the subject of femicides, where they not only work closely with victims of traumatic experiences, but can also experience secondary trauma themselves. In conversation with Krystal Grow from the Dart Center for Journalism & Trauma, they will discuss how they work carefully and respectfully with the people they photograph, as well as the ways they protect their own mental health.
This event is held in conjunction with the Bronx Documentary Center's 6th Annual Latin American Foto Festival which runs July 13-30, 2023.
BIOS:
Krystal Grow is a writer, curator, producer, and photo editor. She is currently the Program Manager at the Dart Center for Journalism and Trauma. Grow worked on the Global Picture Desk at Getty Images as a photo editor and in 2019 became a Senior Assignment Specialist managing coverage and production logistics for some of Getty's most high-profile clients and events. Her writing has appeared in American Photography, TIME LightBox, WIRED, and The New York Times Lens blog and she has produced multiple events, exhibitions, and public programs for Photoville, the largest public photography festival in the country. Instagram
Zahara Gómez Lucini is a Spanish-Argentinian photographer, raised in France and based in Mexico City. Gómez´s work aims to explore violence, she uses tools such as archive research and establishing close relations with organizations that work on human rights, specifically on topics related to enforced disappearance and reconstruction of history and collective memories. Her work has been exhibited all around the world: Images Singulières, Sète, France, Tesoros (CCK, Buenos Aires, 2018); Natura (CASA Gallery, NY, 2018) and La Playa (XVII Photography Biennial of Centro de la Imagen, Mexico City, 2017; Kaunas Photo Festival, Lithuania, 2016). Instagram
Sonia Madrigal is a Mexican photographer whose work explores different visual narratives to reflect, personally and collectively, on the body, violence and territory, focusing mainly on the East of the Metropolitan Zone of Mexico City. She has participated in exhibitions in Mexico, Chile, Brazil, Peru, Argentina, Uruguay, France, Italy, Canada, Spain and the United States, and has published her work in media such as Harper's Magazine, Aperture Magazine, and The Guardian. Website
Greta Rico is a Mexican documentary photographer, journalist and educator focused on gender and human rights issues. Her images reflect on coloniality, gender culture, violence, and trauma. Her work has been published in outlets such as The New York Times, The Washington Post, The Guardian, El País, Cuartoscuro, La Jornada, and many more. Rico has collaborated with UN offices and various civil society organizations. Her work has been exhibited in galleries and museums both in Mexico and worldwide. She is part of the Women Photograph Advisory Committee and Diversify Photo. Website
The Dart Center for Journalism and Trauma, a project of the Columbia University Graduate School of Journalism, is dedicated to informed, innovative and ethical news reporting on violence, conflict and tragedy.