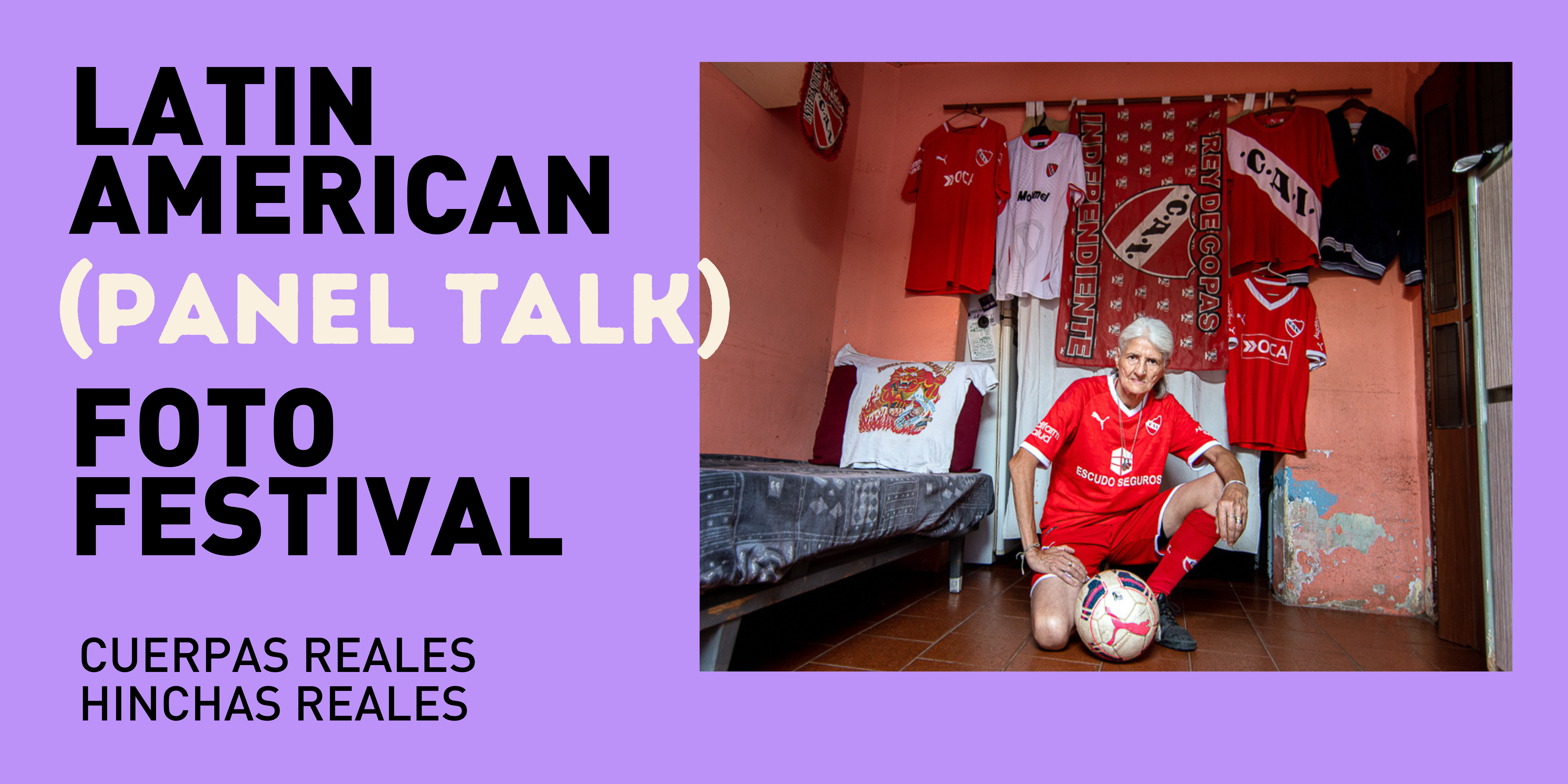 LAFF Soccer - Photography - Feminism: Cuerpas Reales Hinchas Reales

Thursday
Jul 20, 2023 | 6:30pm

BDC Annex, 364 E. 151st St, Bronx, NY 10455
Join the BDC for a presentation and panel talk with some of the exhibiting photographers from the collective Cuerpas Reales, Hinchas Reales ( Real Bodies, Real Fans). The collective seeks to reflect the passion for soccer as a social and cultural identity, portraying more than 1,500 female fans and dissidents since 2021. The collective currently brings together 78 women photographers from 10 Latin American countries and highlights the importance of the representation of women and dissidence in soccer.
About the Collective
The collective began in 2019 in the city of La Plata, Buenos Aires, when Argentine photographer Erica Voget created the documentary series of female fans of the Club de Gimnasia y Esgrima La Plata.
The photographic exhibition began its tour in March 2021 in Tecnópolis, Buenos Aires, Argentina. Since then it has been exhibited in important cultural spaces, including the Evita Superior Museum of Fine Arts in Córdoba, Argentina; the Islas Malvinas Cultural Center in La Plata, Buenos Aires; the Simón I. Patiño Cultural Center in Cochabamba, Bolivia. Patiño Cultural Center in Cochabamba, Bolivia; the Haroldo Conti Cultural Center of Memory in the City of Buenos Aires; the Montevideo Photography Center in Uruguay; and in March of this year at the prestigious La Moneda Cultural Center in Santiago, Chile.
This event is held in conjunction with the BDC's 6th Annual 'Latin American Foto Festival' which runs until July 30, 2023.
© Cuerpas Reales, Hinchas Reales