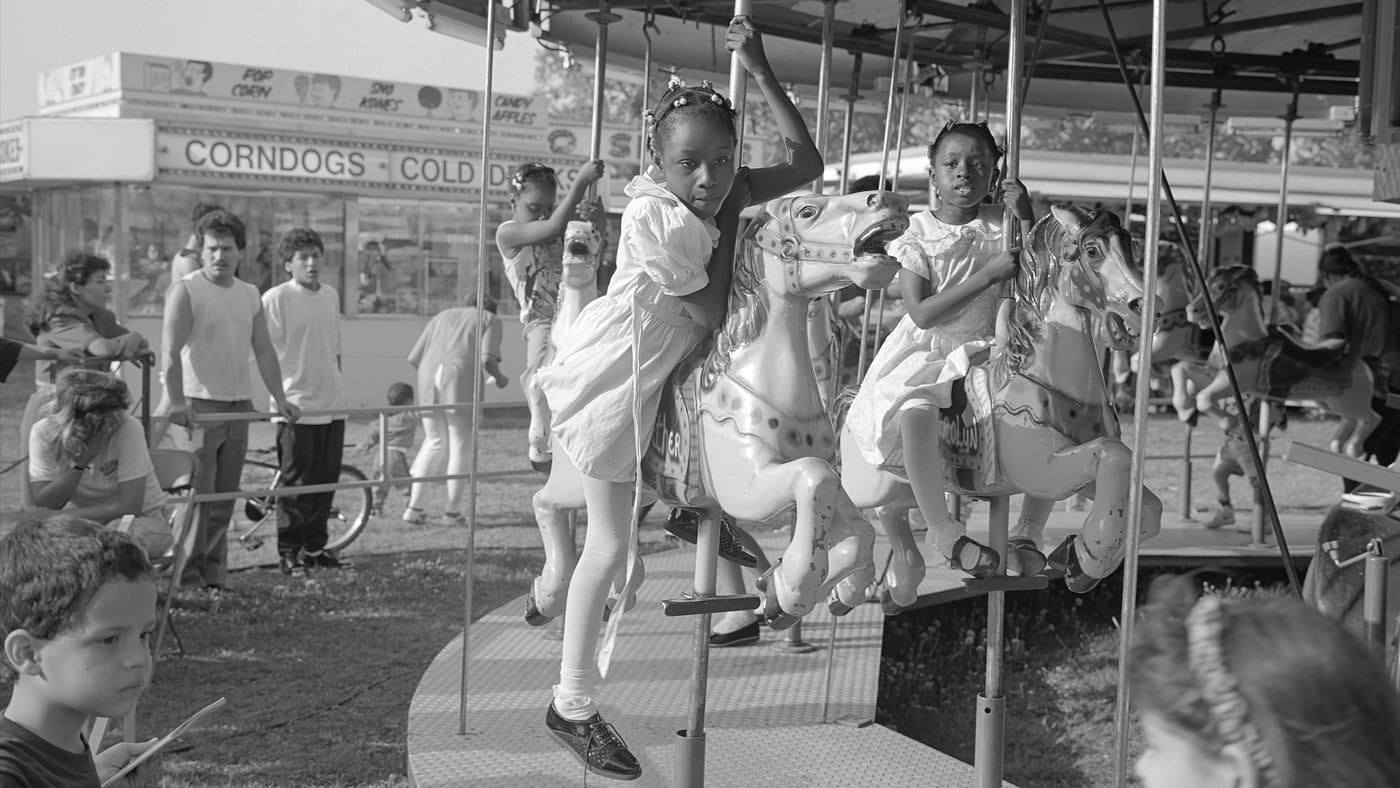 Join photographer Mark Steinmetz as he discusses his new book Carnival, published by STANLEY/BARKER books.
From 1982-2001 the American photographer Mark Steinmetz travelled to country fairs, urban street fairs, and small circuses across the United States, to make photographs of the families, teens and carnies that contain all the warmth and frenetic energy of a day at the Carnival.
"People from all walks of life go to the fair seeking something to transport them from the everyday. Amid the excitement and sounds of the rides and games, I could slip by largely unnoticed and capture gestures and faces." - Mark Steinmetz

BIO

MARK STEINMETZ is an Athens, Georgia-based photographer whose work captures black-and-white images of Southern Americana as seen in urban, rural and suburban landscapes.


STANLEY/BARKER is a publishing house founded in London by Rachel and Gregory Barker. From their studio in the UK, STANLEY/BARKER produces a select list of highly individual publications each year.

© Mark Steinmetz