Saturday
Dec 4, 2021 | 6pm
For the book American Geography, Magnum photographer Matt Black traveled from 2014 - 2020 over 100,000 miles, through 46 states, finding on his travels that he could cross the country without ever crossing above the poverty line. Focusing on communities with a poverty rate above 20 percent, each separated by no more than a two-hour drive, he discovered an alternate map of the U.S., one that exposed its deep and prevalent inequalities. The difference in life expectancy between the richest and poorest areas of America is 20 years, and millions live with bad water, bad air, bad food and without access to health care, work or pensions.
Beginning in his home region of California's Central Valley, a place known for both its billions of dollars in annual agricultural output and for the grinding poverty of one-third of its residents, Black sought out other areas of "concentrated poverty," finding that rather than being distant anomalies, these communities are close and common. What emerges from Black's sweeping exploration is a portrait of a broadly divided and unequal society, not an image of the "other America" but of America itself. Far from claiming a single answer, his work serves to convey a nation's tough realities, to help Americans stop "unseeing themselves" in a time when to see clearly is more important than ever.


BDC, 614 Courtlandt Ave, Bronx, NY 1045


BIO
MATT BLACK lives in California's Central Valley, a rural, agricultural area in the heart of the state. He started photography at his hometown newspaper. His work has focused on themes of geography, inequality, and the environment in his native region and in related places. Since 2014, he has travelled over 100,000 miles across 46 states for his project American Geography. Other works include The Dry Land, about the impact of drought on California's agricultural communities, and The Monster in the Mountains, about the disappearance of 43 students in the southern Mexican state of Guerrero. Both these projects, accompanied by short films, were published by The New Yorker. He is a member of Magnum Photos. His work has appeared regularly in TIME Magazine, The New Yorker, The California Sunday Magazine, and other publications. He has been honored three times by the Robert F. Kennedy Memorial Prize, including their top honor for journalism. In 2015, he received the W. Eugene Smith Memorial Award for Humanistic Photography, and was named a senior fellow at the Emerson Collective.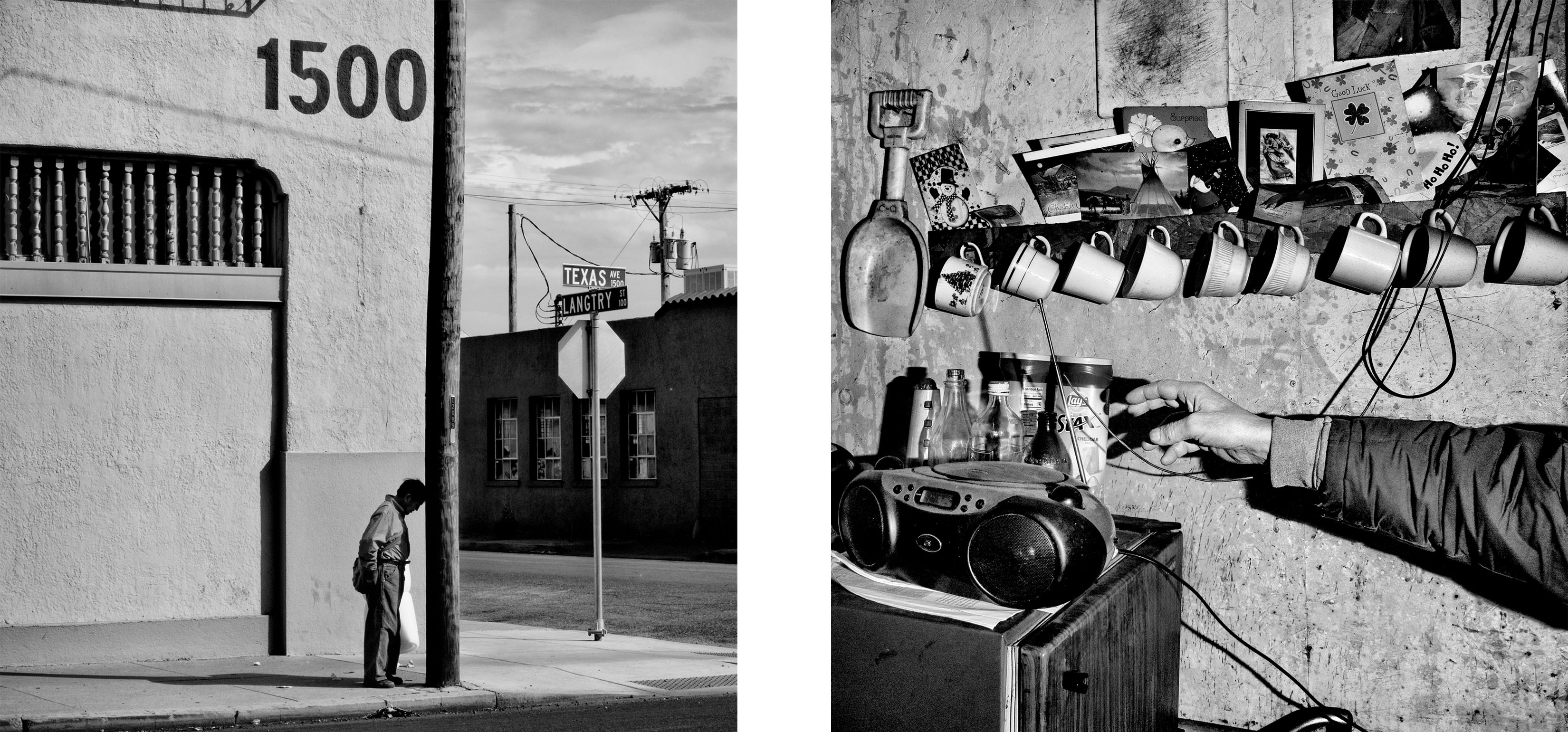 IMAGES (L-R): El Paso, Texas. 2015. Warehouse district. © Matt Black | Magnum Photos; Pleasant Point, Maine. 2019. Kitchen cups. © Matt Black | Magnum Photos.