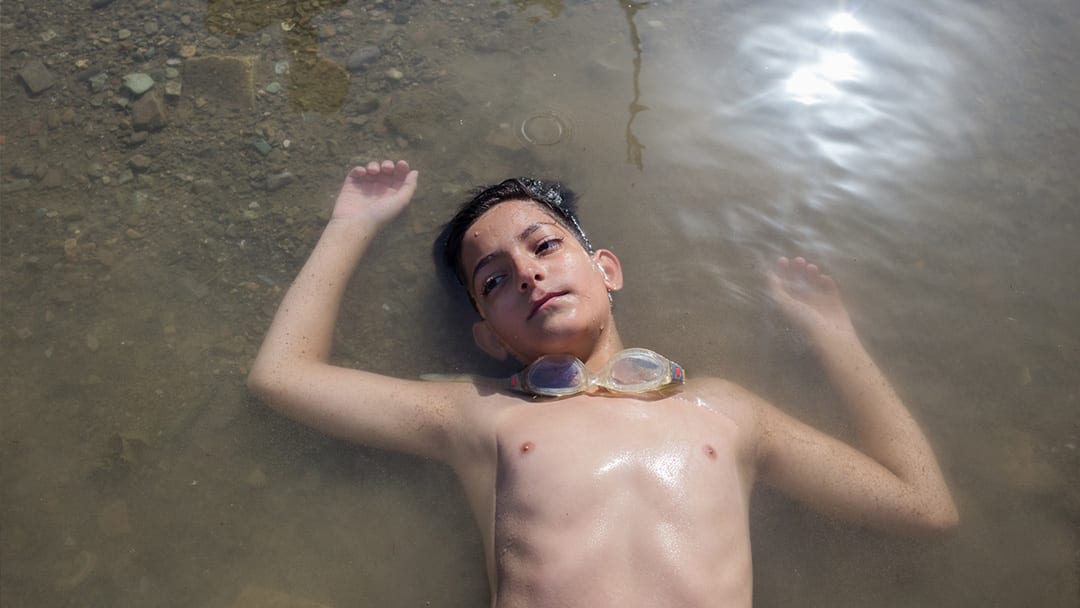 Iranian-Canadian photojournalist Parisa Azadi discusses the process behind the making of her ongoing project in Iran.
Photographer's statement:
This story is my effort to understand what it means to be Iranian in a time of intense anti-Muslim and anti-Iranian sentiment. I was born in Tehran in the midst of the Iran-Iraq war. Facing a failing economy and growing religious conservatism, my parents moved us across the world to Canada when I was a child. In some ways, it was like we never left: the US embassy hostage crisis and anti Muslim xenophobia dominated the headlines. We were labeled inherently violent, perpetually oppressed. Traumatic events in my former home and racist stereotypes in my current one made me ashamed of my Iranian identity. I returned to Iran in 2017 to piece together fragments of my past and to reconcile my present. This work is a partial memoir, detailing my personal journey back to Iran: what I found, what I lost, and what hopes I carry forward with me.
In the current climate of anti-Iranian sentiment and Islamophobia, I want to engage audiences with a new and different narrative of ordinary Iranians — so often and so blatantly misunderstood and misrepresented.
BIO
PARISA AZADI is an Iranian-Canadian photojournalist based between Iran and Dubai. Her work explores notions of home, belonging and displacement. Parisa's work challenges the stereotypical perceptions of the Middle East in modern-day society.
Her work has been published internationally including The New York Times, The Guardian, Associated Press, Casa Vogue and Glamour. Her career has taken her across the United States, Uganda, Bangladesh, Nepal, Lebanon, Jordan, Qatar, United Arab Emirates and now Iran where she spends most of her time. In 2012, Parisa lived and worked in Uganda documenting the problem of violence against women with disabilities in the aftermath of civil war and the dangerous practice of female genital mutilation. In 2015, Parisa was an Artist in Residence at the Bronx Documentary Center under the direction of Mike Kamber. In 2018, she was selected as the recipient of the Kooshk Artist in Residence program in partnership with Pathshala Institute in Bangladesh. In 2019, Parisa was selected as the recipient of the Chris Hondros Fund Award for her work in Iran.
PHOTO: © Parisa Azadi