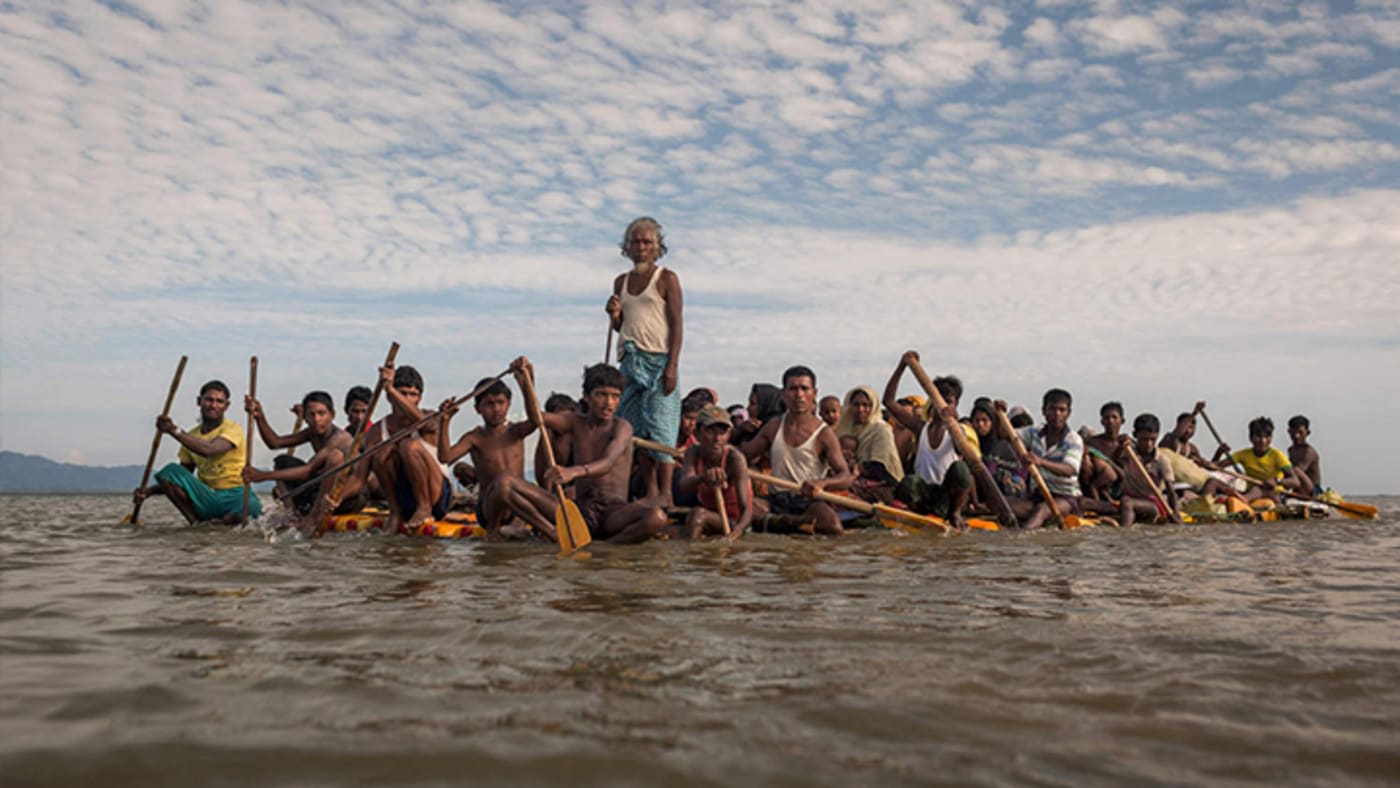 Saturday
Jun 8, 2019 | 7pm
The Bronx Documentary Center welcomes photographer Patrick Brown, recipient of the 2019 FotoEvidence Book Award with World Press Photo for an artist talk and book launch. Brown will present work from his award-winning photobook No Place on Earth.
Since 2017, Brown has documented the world's fastest-growing refugee crisis and one of the most rapid human outflows in recent history. Risking death at sea or on foot, more than 700,000 Rohingya fled the destruction of their homes and persecution in the northern Rakhine State of Myanmar for neighboring Bangladesh. Arriving at the makeshift camps, most refugees reported harrowingly consistent stories of murder and rape, all of which testify to a deliberate campaign of eradication.
No Place On Earth provides an intimate portrait of the survivors of the recent persecution and their bleak conditions in overcrowded refugee camps.
The publication of the book
No Place on Earth
was made possible with the support of: Pulitzer Center, Grodzins Fund, Fujifilm, World Press Photo, Fortify Rights.
The hardcover book
No Place On Earth
contains 98 color photographs with associated texts by Jason Motlagh an introduction by Matthew Smith director of Fortify Rights and the design by the renowned book designer Stuart Smith. Learn more about the book
here
. The book No Place on Earth is available at the FotoEvidence
bookstore
.
This event is held in conjunction with the exhibition 2019 FotoEvidence Book Award with World Press Photo on view at the BDC until June 9th, 2019.
BIO
PATRICK BROWN's images are a testament to his remarkable versatility of approach and commitment to the profession. Patrick Brown has assembled an impressive volume of outstanding photographs, tracing the eclecticism of our time across the globe. Faultless in the portrayal of the human condition, hopes, and disillusionment, the every day and the extraordinary are captured in the instinctive and the single releases of the shutter. An ongoing journey of discovery, Patrick's subjects as well as the process of photography are imbued with the freshness and the enthusiasm animated by the perfect marriage of technique and intuition.
FotoEvidence Press was founded in 2010 to continue the tradition of using photography to draw attention to human rights violations, injustice, oppression, and assaults on human dignity wherever they may occur. Photographs have not only changed people's perception but, in some cases, altered the course of history. For eight years, the FotoEvidence Book Award recognized one photographer whose work demonstrates courage and commitment in the pursuit of social justice and, in 2017, FotoEvidence partnered with World Press Photo. The book award was renamed the FotoEvidence Book Award with World Press Photo. The selected project is published by FotoEvidence as part of a series of photo books dedicated to the work of photographers, whose commitment and courage deliver painful truths, creating awareness and intolerance towards violations of human dignity.
MAIN PHOTO: Patrick Brown © 2019 Panos/UNICEF