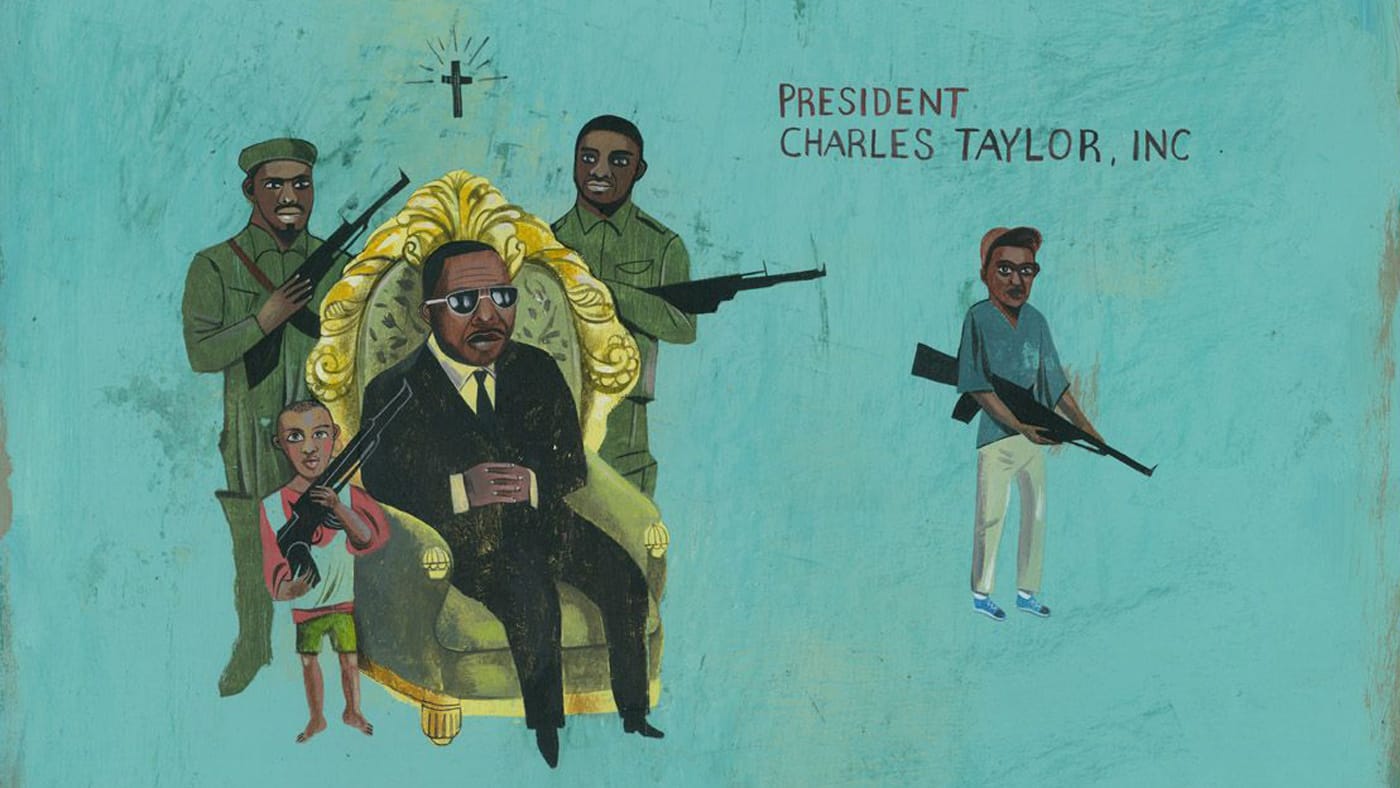 Pray the Devil Back to Hell

Thursday
Nov 29, 2018 | 7pm
Location:
BDC's St. Mary's Annex, 364 East 151st St, Bx

Pray the Devil Back to Hell is the extraordinary story of a small band of Liberian women who – armed only with white T-shirts and the courage of their convictions - came together in the midst of a bloody civil war, took on the warlords, and brought peace to their shattered country.

Post-screening Q&A with award-winning director Gini Reticker, community organizer Jennifer Gray-Brumskine, and the New York Immigration Coalition community engagement manager Kemah George.

Pray the Devil Back to Hell reconstructs the moment through interviews, archival footage and striking images of contemporary Liberia. It is compelling testimony to the potential of women worldwide to alter the history of nations.
A story of sacrifice, unity and transcendence, Pray the Devil Back to Hell honors the strength and perseverance of the women of Liberia. Inspiring, uplifting, and most of all motivating, it is a compelling testimony of how grassroots activism can alter the history of nations.
This event is held in conjunction with our exhibition War and Peace in Liberia: Tim Hetherington and Chris Hondros on view at the BDC from Oct 26 - Dec 16, 2018.


Director
GINI RETICKER is an Academy Award- and Emmy Award-nominated director and producer with a distinguished career that spans more than twenty years. She recently directed The Trials of Spring, which has played at human rights festivals around the world and was accompanied by six shorts that launched on The New York Times website. The film chronicles a young woman's journey from an Egyptian village to her role as an international human rights activist. Reticker previously won the Tribeca Best Documentary Award for Pray the Devil Back to Hell, the story of Liberian women whose actions helped bring an end to a brutal civil war. She received an Academy Award nomination for the short film Asylum, recounting one woman's journey to political asylum in the U.S., and was nominated for an Emmy for producing A Decade Under the Influence. Reticker was one of the creators of Women, War & Peace for PBS, executive produced Abigail Disney's The Armor of Light, and co-produced The Betrayal (Nerahkoon), which was nominated for both an Academy Award and an Independent Spirit Award. Reticker served as an executive producer on 1971, Cameraperson, Alias Ruby Blade, Citizen Koch, Hot Girls Wanted, and She's Beautiful When She's Angry (all supported by Fork Films).

JENNIFER GRAY-BRUMSKINE came to the United States from Liberia in the late 1980s. Her community organizing around Liberia started in 1996 when the story of a ship carrying over 2,000 Liberians fleeing their homeland with nowhere to dock spread across the news. She joined a small group of Liberian women who rallied at the UN to move them to help the stranded ship. As a result of their efforts, the UN brokered a deal that allowed the ship to dock in Ghana on April 16th, 1996. Gray-Brumskine subsequently connected with other Liberian women to advocate for the children of Liberia and created the "International Mothers of Liberia." In 2007 she co-founded the Staten Island Black Heritage Family Day Parade. She is an active member of many organizations on Staten Island including, the Staten Island Liberian Association (SILCA), where she served as Chairwoman of the Board of Directors. Jennifer Gray-Brumskine is a graduate of Yale University Women's Campaign School and the CORO New York Leadership Center's Immigrant Civic Leadership program.

KEMAH GEORGE is the New York Immigration Coalition Community Engagement Manager. Kemah works to strengthen immigrant communities through education and engagement. In her advocacy role, she supports the Black Immigrant Engagement Initiative and Know Your Rights workshops. Prior to joining the NYIC, Kemah served as the Coordinator of Social Justice at the YWCA Brooklyn, where she developed programs and implemented social justice initiatives for women and girls. She also assisted in the development of the Central American Minors program at the International Rescue Committee in Silver Spring, MD and facilitated community orientation sessions for newly arrived refugees at the IRC in Atlanta, GA.
Kemah was born in Brooklyn, New York to Liberian immigrants. She holds a law degree from Howard University School of Law, a Master's of Public Policy from George Mason University, and a B.S.Ed in English Education from The University of Georgia.


Suggested donation: $5 Bronx Residents, $10 General Admission, 18 and under Free. Tickets are available at the door.
The bathroom is non gender-segregated.