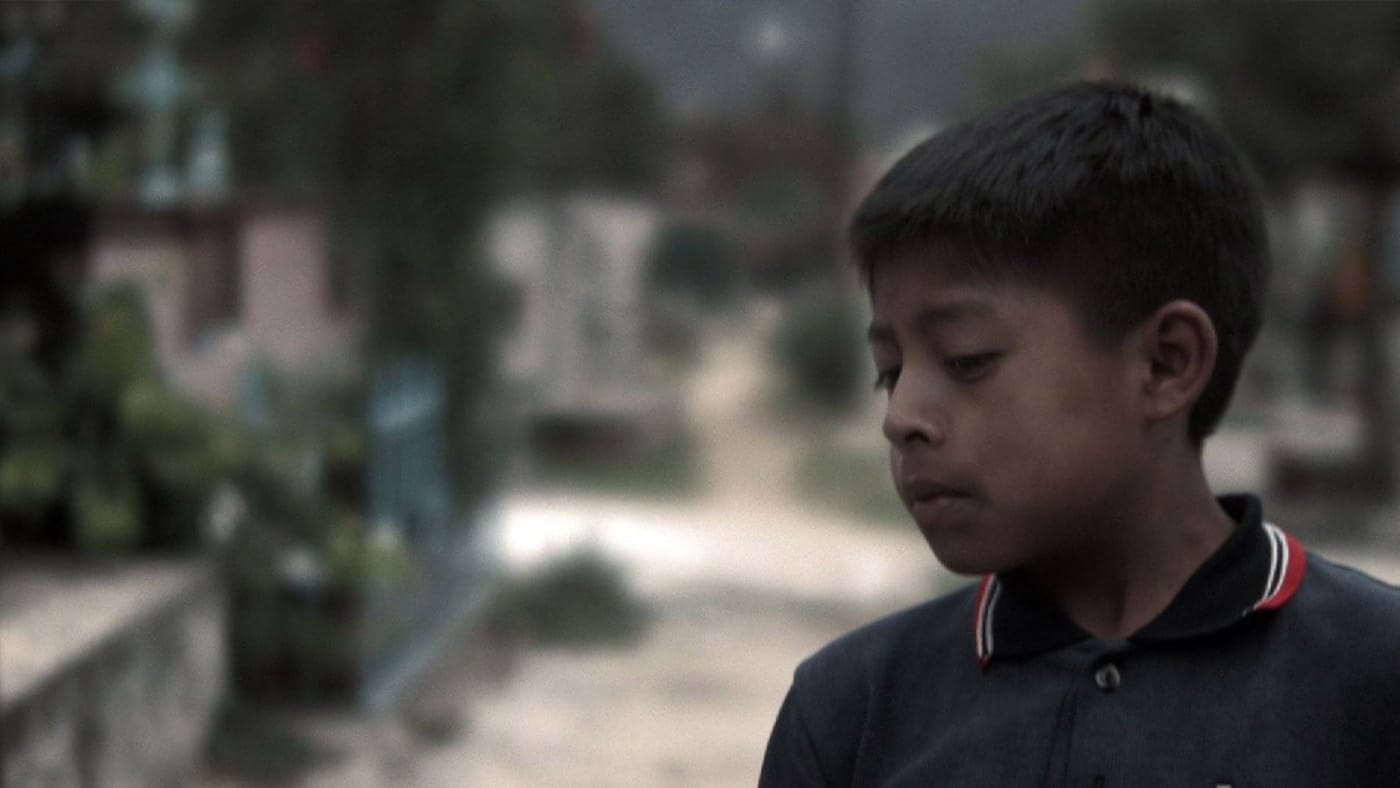 Proyector presents: Simple Intricacy

Tuesday
Dec 12, 2017 | 7pm
Proyector presents: Simple Intricacy, a special evening with Nicolás Pereda.

Provoking and innovative are terms frequently used to describe Nicolás Pereda's prolific work. On this special evening, we pair two short documentaries that look at complex issues, such as loss and social class, though seemingly simple stories. As common, on this young Mexican director's work, the line between fabrication and non-fiction becomes blurry, challenging us to decode meanings and submerge in his abstract-poetic narratives, exploring the themes of friendship and work.

It's a rare occasion to see his work on the big screen -besides festivals such as Cannes and Berlin, or cinematheques and archives. We're thrilled to have Pereda in attendance for a post-screening conversation of two of his films.

The Palace (2013, 36min)
A look at the everyday life of seventeen women who live together in a large house for financial and emotional reasons. They help each other with their daily chores and train themselves for various trades in order to obtain a job. The majority of these women will become nannies, domestic workers, and private nurses for senior patients.

Interview with the Earth (2009, 23min)
A mesmerizing study of grief that traces the echoes of a child's accidental death across the lives of his friends and their families. Pereda's fascinating short expands the ambiguity between fiction and non-fiction explored in his features, with its non-professional cast lending the film a deep authenticity and power which is paradoxically strengthened by the film's open acknowledgments of its own deliberate artifice.

Nicolás Pereda is a filmmaker whose work explores the every day through fractured and elliptical narratives using fiction and documentary tools. His films have been exhibited in festivals around the world like Cannes, Berlin, Venice, Locarno, Rotterdam, Toronto, San Sebastian and New York Film Festivals and have been awarded over twenty-five international prizes. He has had more than twenty retrospectives in various festivals, cinematheques and archives around the world including Anthology Film Archives, Harvard Film Archive and the Jeonju International Film Festival.

Event presented with the support of Cinema Tropical, The Mexican Cultural Institute of New York, Remezcla and Cinelandia USA.

Proyector is a showcase of contemporary Mexican films that despite receiving praise and recognition at international festivals, often get limited exposure in the US. The films also break away from standard commercial production conventions. The series opens a platform to discuss Mexico's diverse realities with panels of filmmakers and experts.

Curated by Mexican filmmakers and independent programmers Sebastian Diaz and Melissa Saucedo, Proyector screens in the many diverse barrios of New York City.