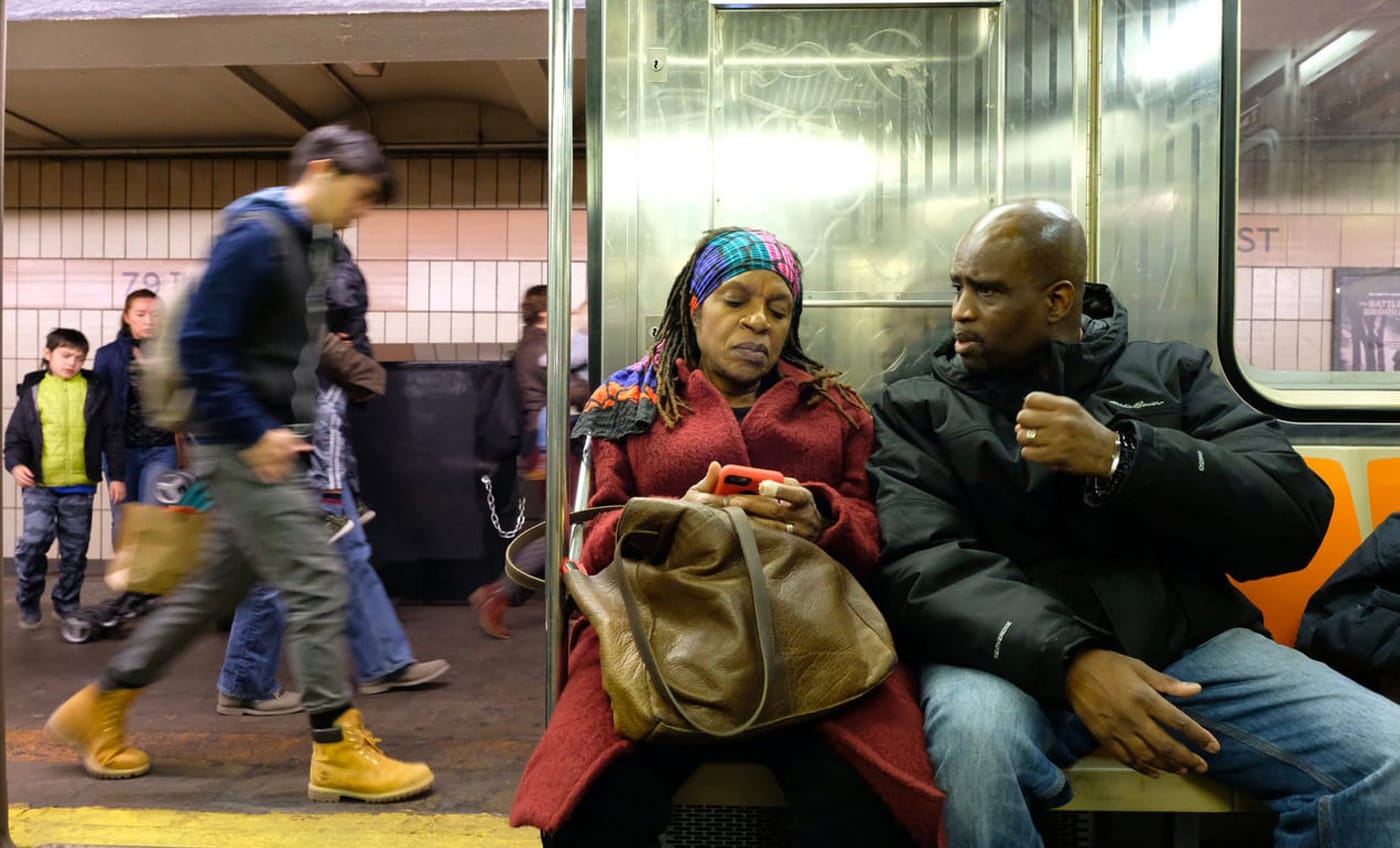 Friday
Jun 25, 2021 | 6pm

This event will be held in-person following health and safety protocols.
BDC, 614 Courtlandt Ave, Bronx, NY 10451
Join us for a special presentation of Ed Kashi and Julie Winokur's short film Sheila & Joe, followed by a Q&A with the filmmakers and subjects, Sheila Rule, and Joe Robinson.
Sheila & Joe is a love story that unfolds behind bars. This story is told through hundreds of letters shared by Sheila Rule, a former New York Times correspondent, and Joe Robinson, a man serving a prison sentence of 25 years to life. Despite a 20 year age difference, and undeterred by the physical barriers of prison, their love has unstoppable momentum. Intimate and nuanced, this short film visits the space between compassion and passion, revealing a man who transcends his crime and a woman who dares to break the rules.
Sheila & Joe premiered at the Woodstock Film Festival in 2021 and received Second Place for Documentary Daily Life from Pictures of the Year International 2020. The film was published on NPR's The Picture Show in 2021.

BIOS
JOE ROBINSON is the author of Think Outside the Cell: An Entrepreneur's Guide for the Incarcerated and Formerly Incarcerated. He is currently writing a memoir, Losing Mama: One Family's Ongoing Recovery from the Crack Epidemic.
SHEILA RULE is a writer based in New York City. She was a journalist at The New York Times for more than 30 years, including stints as a reporter, editor and correspondent in Africa and Europe. She is now writing a novel and embracing her passion for social justice.
JULIE WINOKUR, Executive Director of Talking Eyes Media and Co-Director of Newest Americans, has been a storyteller for over two decades, first as a magazine writer and then as a documentary filmmaker.
ED KASHI is a photojournalist, filmmaker, speaker, and educator dedicated to documenting the social and political issues that define our times. He is also co-founder of the Newest Americans project.

© Sheila & Joe / Talking Eyes Media