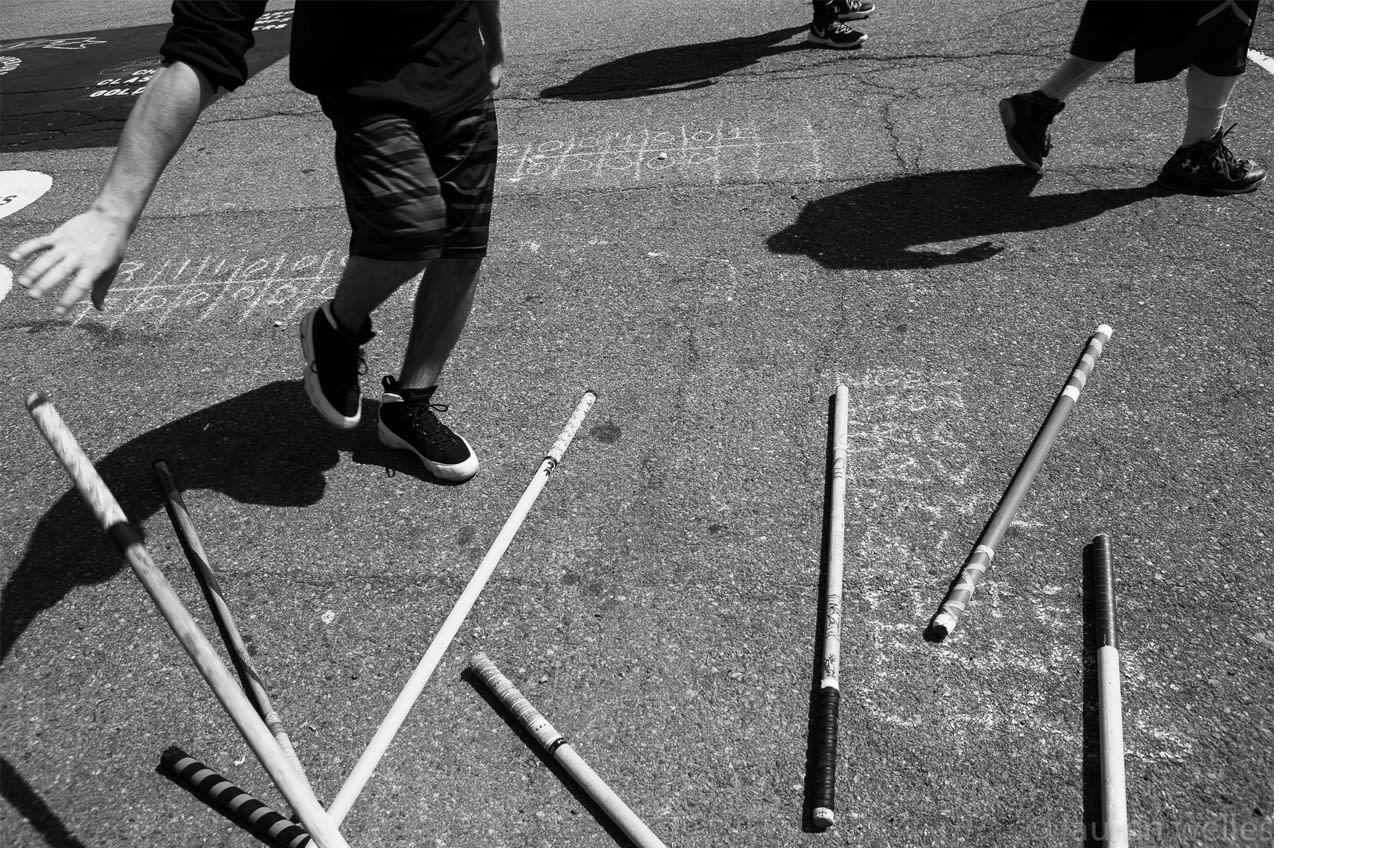 Stickball: An Urban Pastime

Sunday
Sep 19, 2021 | 2:30pm
Noon: Community Stickball Games
2:30PM: Lauren Welles Presentation
BDC Annex, 364 E. 151st St, Bronx, NY 10455


Join photographer Lauren Welles as she presents her work, Stickball: An Urban Pastime, documenting the game as it's currently played in East Harlem and the Bronx. Prior to the start of Lauren's presentation, the Bronx Documentary Center will be hosting a day of community stickball games, open to the public, starting at 12PM. Come on over to play or cheer for your favorite team.
Known as the "poor man's baseball," stickball was the brainchild of kids growing up in New York City during the Great Depression. Too poor to own baseball equipment, they found another way to emulate their sports heroes — using the handles from their mothers' brooms as bats and city blocks as fields. Decades later, older players continue to pass the game on to their children and grandchildren, all of who keep it alive, playing every Sunday morning throughout the spring and fall, in the Bronx and East Harlem. More important than stickball itself — and what inspired me to document this urban pastime — is the sense of community created by the players and fans, and the intense passion and joy they feel for a simple, elegant game.




BIO
LAUREN WELLES is a freelance photographer and former corporate attorney who left an unfulfilling, 16-year career to follow her passion for photography. She is attracted to ideas and stories that display our commonalities as people; she believes that we are much more alike than we are different. Her photography has received a number of rewards and has been featured in various publications, and venues, including, The New York Times, La Repubblica, CBS News, The New Yorker, various books on street photography, as well as "The Fence" at Photoville, The Half King, The Museum of the City of New York, and Coolture NY, Times Square, in New York City; HeadOn Photo Festival, Sydney Australia, and Gudberg Nerger Gallery, Hamburg, Germany. Lauren teaches photography to high school students in the NYC SALT program, in New York City, and is also a Leica Akademie instructor.
IMAGES: © Lauren Welles