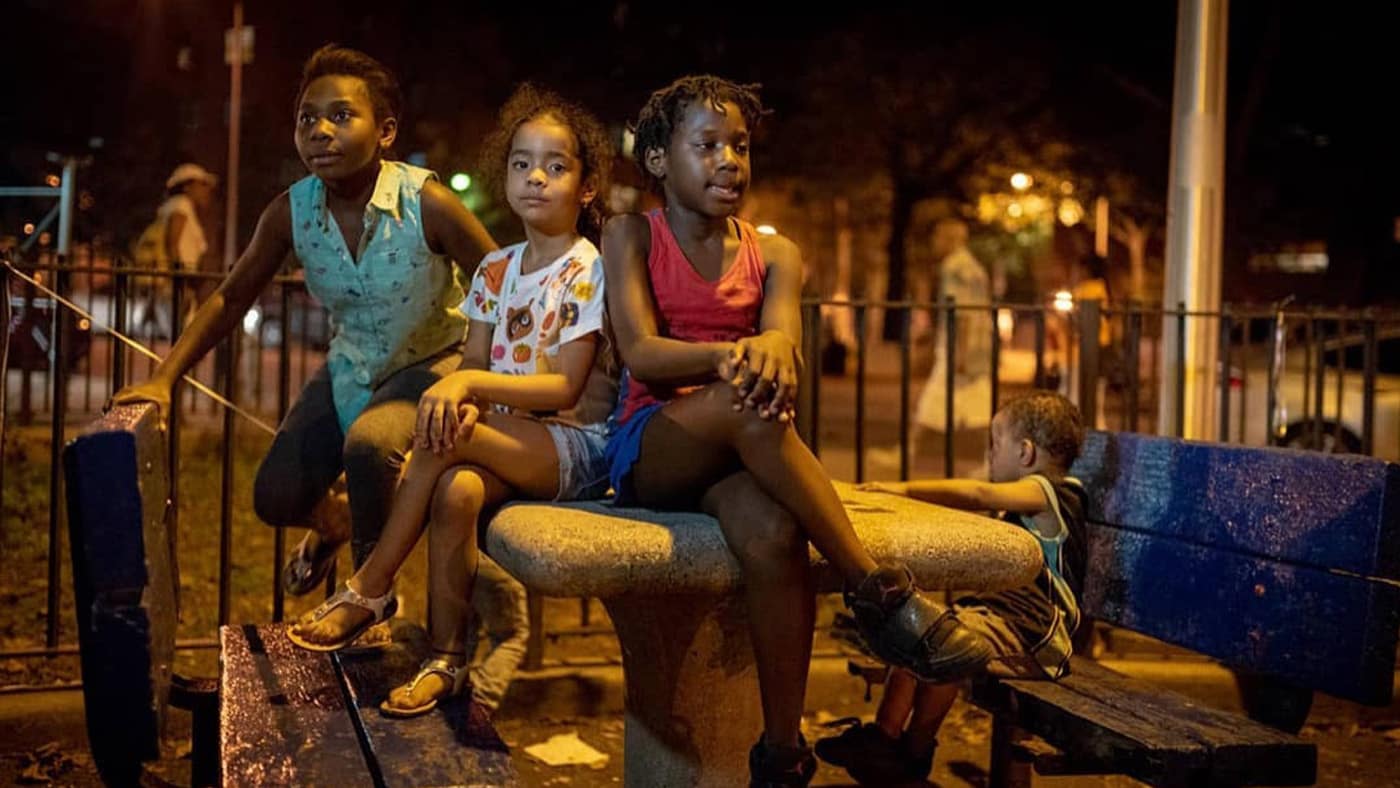 Two-Day Photography Festival

Saturday
Jun 23, 2018 | 7pm

Friday, June 22nd & Saturday, June 23rd
7-11PM
Please note this event is not held at the BDC, it will be held on the step-street located at E. 169th St and Webster Avenue in the Bronx.
The Bronx Documentary Center (BDC) invites you to the opening reception for our upcoming two-day photography festival, Claremont Illuminated on Friday, June 22nd, AND Saturday, June 23rd, from 7-11PM.

Planned by the Bronx Documentary Center (BDC) in partnership with the Mayor's Office of Criminal Justice, Claremont Illuminated will be an evening photography festival that will revitalize and make safer a dark and isolated stairwell at 169th Street and Webster Ave on the edge of the South Bronx's Claremont Village, a New York City Housing Project.

The photography festival will feature numerous media projections on the walls surrounding the stairwell. The photos to be projected are by the BDC's Bronx Photo League photographers and youth from the Claremont Neighborhood Center; they are part of a collaboration with Claremont residents exploring the diverse lives and stories of the community.
There will also be several performances at the base of the stairs during Claremont Illuminated: America's oldest senior center, The Hodson Senior Center, located just across the street, will celebrate its 75th anniversary with a performance by the Hodson Senior Choir. The Butler Community Center's step team made up of teenage residents of Claremont, will also do a short performance.

Through this festival, the BDC, the Mayor's Office of Criminal Justice, Claremont residents and community organizations will work together to activate public spaces and increase public safety and community connections.

"We're thrilled about this partnership with the BDC to help elevate their work to improve community safety. Claremont Illuminated shows how we can accomplish more when we bring government and residents together to create safe, vibrant and thriving neighborhoods," said Elizabeth Glazer, Director of the Mayor's Office of Criminal Justice.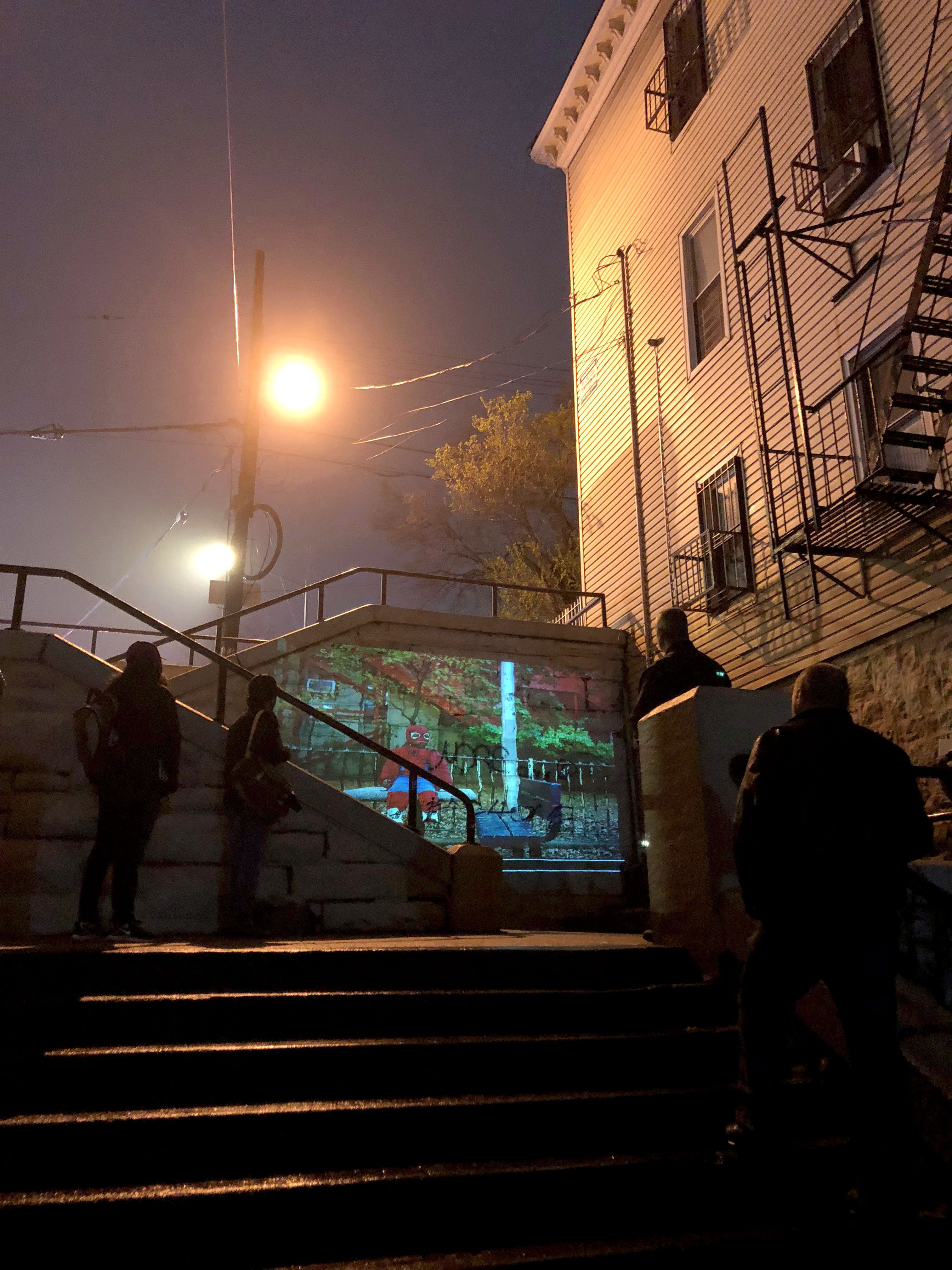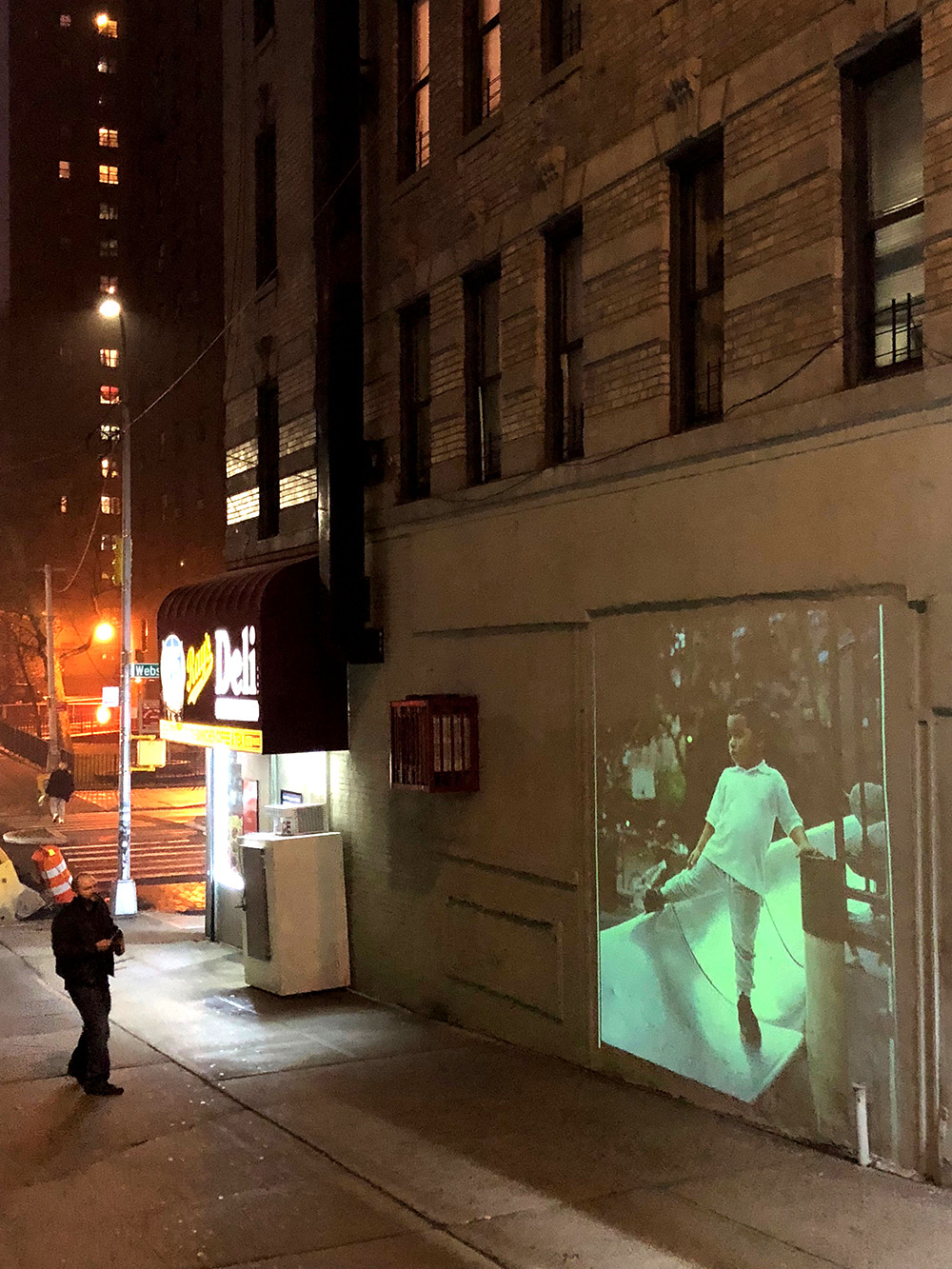 "The Claremont Illuminated evening photography festival will be a powerful and unique use of documentary photography. The photos are by Bronx photographers taken in their Bronx community and being shown in six screen projection in that same community --all to create positive change. In my three decades working as a photographer, I've seen nothing like this." — Michael Kamber, photographer and BDC Founder and Director
Claremont Illuminated is part of The Claremont Village Documentary Project, a group project that was started in 2017 and explores residents' lives in a Bronx housing project and incorporates local voices through photographs, film, and multimedia, highlighting stories of community resilience and pride. For more information, visit
here.
"While working on this project, I spent nights and weekends walking around Claremont, engaging with the community. All I needed to do was listen and the stories began to flow. Claremont Village is full of strength and tenacity and it is important that their stories are shared." — Ed Alvarez, Bronx Photo League Photographer
Light snacks and refreshments will be served. Participating artists, community groups, residents, and members of the press will be in attendance. Through this festival, the BDC, the Mayor's Office of Criminal Justice, Claremont residents and community organizations working together seek to activate public spaces and increase public safety and community connections.
_________________________________________________________________________________________________________________________________
The Claremont Illuminated festival is a pilot is the first in a series of media projects aimed at engaging South Bronx youth and artists to improve lighting and generate community interaction in public space to promote public safety and community connection.
The National Endowment for the Arts recently announced that Claremont Illuminated was recommended for a $125,000 award through the NEA's Our Town program. The pilot festival was funded by the New York City Department of Cultural Affairs through the Mayor's Grant for Cultural Impact, a special fund to support the integration of arts and culture into efforts to improve social well-being in low-income neighborhoods.
Claremont Illuminated is created in partnership with
Claremont Healthy Village
Initiative
, and made possible, in part, by public funds from the New York City Department of Cultural Affairs, the Mayor's Office of Criminal Justice, the New York State Regional Economic Development Corporation, and the Lincoln Center Cultural Innovation Fund, which is generously supported by The Rockefeller Foundation and administered by Lincoln Center. The evening photography festival is created with assistance from Ethan Vogt, an artist with experience designing and producing large-scale nighttime site-specific public art installations and festivals in multiple cities.
The Bronx Photo League's Claremont Documentary project was made possible in part by the
Economic Hardship Reporting Project
.

_________________________________________________________________________________________________________________________________


ABOUT THE BRONX PHOTO LEAGUE
The Bronx Photo League (BPL) is a group of 18 Bronx photographers formed by the BDC to collaborate on documentary photo projects. The BPL was created with the intention of expanding access to documentary photography and providing skill development for traditionally underrepresented poor and working-class photographers and photographers of color in the Bronx. Building on the success of their recent Jerome Avenue Workers Project
(jeromeaveworkers.com
), the BPL embarked in 2017 on the Claremont Village Documentary Project (
claremontdocproject.com
). Follow the project on Instagram
@claremontdocumentaryproject
.

_________________________________________________________________________________________________________________________________
Photo captions from top to left to right;

Claremont Village residents. Summer 2017. © David "Dee" Delgado/Bronx Photo League

Light display at E. 169th St and Webster Ave. © Adeline Lulo / Bronx Photo League