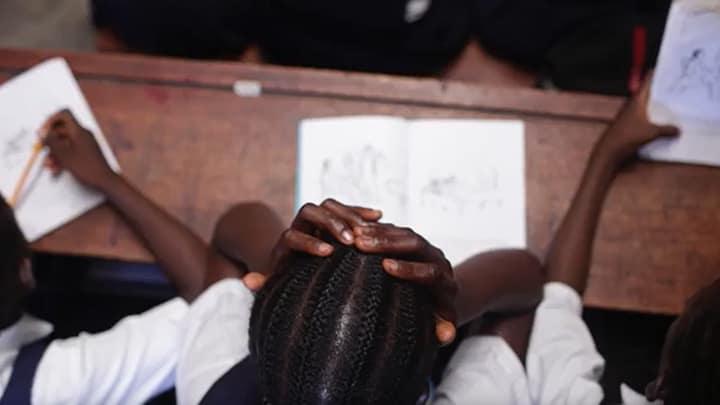 Unprotected by ProPublica

Monday
Dec 10, 2018 | 7:30pm

Location: BDC's St. Mary's Annex, 364 E 151st St, Bronx

Unprotected looks into an acclaimed American charity called More Than Me and how it gained fame for saving young girls in Liberia from sexual exploitation – eventually winning a $1 million contest live on NBC and having its founder named TIME's Person of the Year – but from the very beginning, the children placed under its care, some of the world's most vulnerable girls, were being raped by one of the nonprofit's leaders.
The project explores what happens when good intentions collide with the realities of operating in one of the world's most troubled nations, raising important questions about the aid industry and who should be held accountable when well-meaning Western charities also cause harm.
Join the BDC for a screening of
Unprotected
followed by a discussion with the co-directors of the film, Nadia Sussman and Kathleen Flynn, and reporter Finlay Young. Moderated by community organizer Jennifer Gray-Brumskine. Hear directly from the investigative reporters who uncovered the scandal about lessons learned to prevent future abuse cases.
Speakers:
Co-director
NADIA SUSSMAN is a video journalist at ProPublica, creating short- and long-form visual stories for ProPublica investigations. From 2013 to 2017, Nadia was based in Brazil, where she shot and edited videos for outlets including The New York Times, BBC and The Wall Street Journal. Nadia has worked throughout Latin America and the United States, covering stories including killings by police in Rio's favelas and Brazil's Zika crisis. Her work has been recognized by Pictures of the Year International, the Northern Short Course and the Sidney Hillman Foundation. Prior to working in journalism, Nadia was an investigator for death row habeas corpus appeals in California.

Co-director
KATHLEEN FLYNN is a freelance photojournalist and documentary filmmaker. She first reported in Liberia in 2007, and now serves as an adviser for Reel Peace, an initiative designed to lift the voices of women in Liberia by training and equipping them as visual storytellers. It is a project of the nonprofit Accountability Lab.

Reporter
FINLAY YOUNG is a Scottish freelance journalist, legal consultant, and researcher. He reported on Unprotected in Liberia, where he lived and worked from 2009 to 2012 after graduating from law school. He has returned to the country for extended periods each year since.
Moderator
JENNIFER GRAY-BRUMSKINE came to the United States from Liberia in the late 1980s. Her community organizing around Liberia started in 1996 when the story of a ship carrying over 2,000 Liberians fleeing their homeland with nowhere to dock spread across the news. She joined a small group of Liberian women who rallied at the UN to move them to help the stranded ship. As a result of their efforts, the UN brokered a deal that allowed the ship to dock in Ghana on April 16th, 1996. Gray-Brumskine subsequently connected with other Liberian women to advocate for the children of Liberia and created the "International Mothers of Liberia." In 2007 she co-founded the Staten Island Black Heritage Family Day Parade. She is an active member of many organizations on Staten Island including, the Staten Island Liberian Association (SILCA), where she served as Chairwoman of the Board of Directors. Jennifer Gray-Brumskine is a graduate of Yale University Women's Campaign School and the CORO New York Leadership Center's Immigrant Civic Leadership program.
ProPublica is an independent, nonprofit newsroom that produces investigative journalism. With a team of more than 75 dedicated journalists, ProPublica covers a range of topics including government and politics, business, criminal justice, the environment, education, health care, immigration, and technology.
This event is held in conjunction with our exhibition War and Peace in Liberia: Tim Hetherington and Chris Hondros on view at the BDC from Oct 26 - Dec 16, 2018.

Header Photo: © Kathleen Flynn