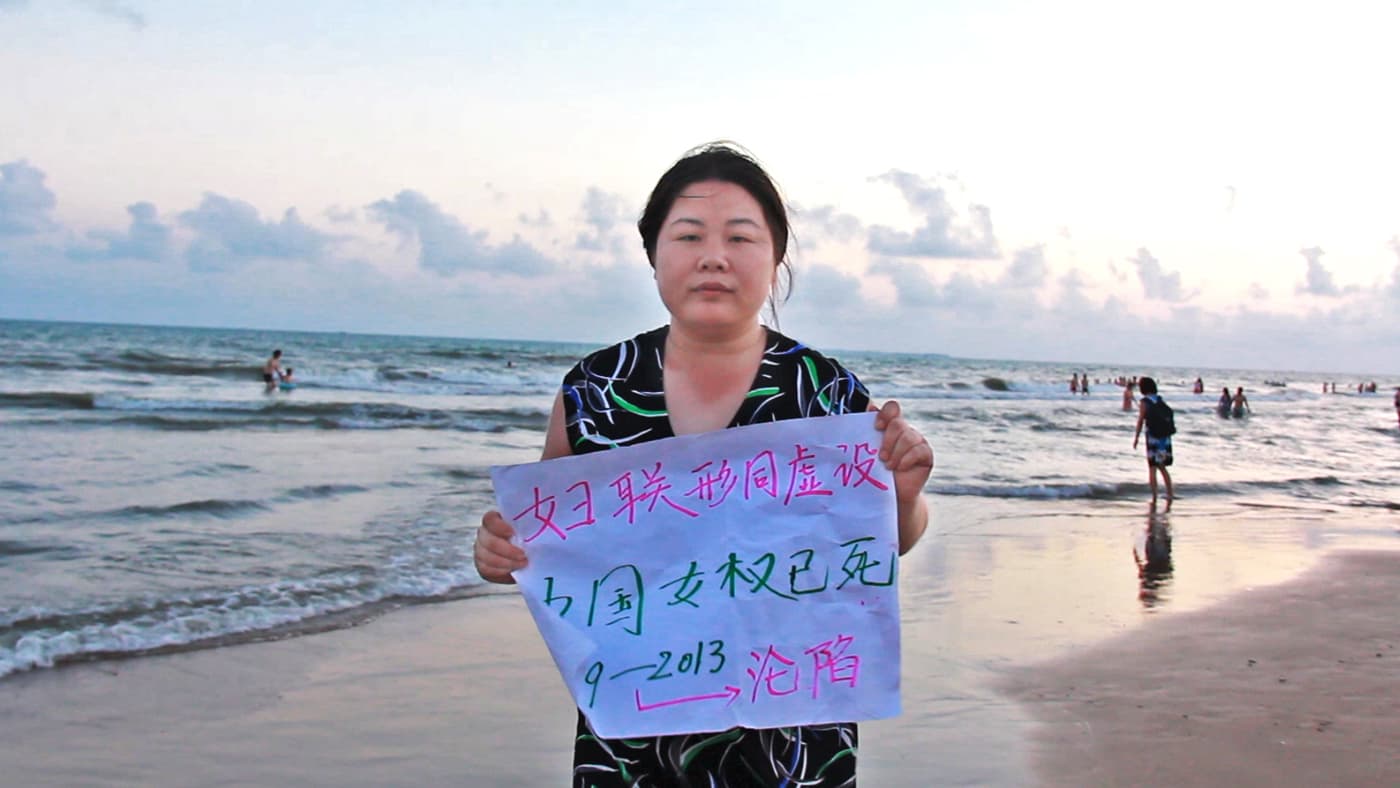 Women's Film Series | Hooligan Sparrow

Thursday
Oct 11, 2018 | 7pm
The BDC's annual Women's Film Series returns for its 4th year! This year we have curated the festival around the stories of trailblazing women as told by women documentary filmmakers. The films in the 4th Annual Women's Film Series take us through the journeys of women fighting for just causes against incredible odds.
The danger is palpable as intrepid young filmmaker Nanfu Wang follows maverick activist Ye Haiyan (a.k.a Hooligan Sparrow) and her band of colleagues to Hainan Province in southern China to protest the case of six elementary school girls who were sexually abused by their principal. Marked as enemies of the state, the activists are under constant government surveillance and face interrogation, harassment, and imprisonment. Sparrow, who gained notoriety with her advocacy work for sex workers' rights, continues to champion girls' and women's rights and arms herself with the power and reach of social media.
Filmmaker Wang becomes a target along with Sparrow, as she faces destroyed cameras and intimidation. Yet she bravely and tenaciously keeps shooting, guerrilla-style, with secret recording devices and hidden-camera glasses, and in the process, she exposes a startling number of undercover security agents on the streets. Eventually, through smuggling footage out of the country, Wang is able tell the story of her journey with the extraordinary revolutionary Sparrow, her fellow activists, and their seemingly impossible battle for human rights.
Post-screening Q&A with director, producer, cinematographer, and editor Nanfu Wang.


BIO
NANFU WANG is a filmmaker based in New York City. Originally from a remote village in China, Wang overcame poverty and lack of access to formal secondary education. Her work often features the stories of marginalized or mistreated people. From Chinese blood donors stricken with HIV from used government-issued needles to the left-behind children of migrant laborers, Wang's short films have been distributed on many platforms and translated into several languages. Wang is a recipient of a Sundance postproduction grant, Bertha Britdoc Journalism Fund, a Sundance Documentary Fellow, and an IFP supported, filmmaker. Her feature debut Hooligan Sparrow has so far received support from Sundance Institute, IFP, IDA, and BRITDOC. Nanfu Wang holds three master's degrees from Shanghai University, Ohio University, and New York University in English Literature, Media Studies, and Documentary respectively.
Suggested donation: $5 Bronx Residents, $10 General Admission, 18 and under Free. Tickets are available at the door.

Our venue is on the ground floor and is wheelchair accessible. The bathroom is non gender-segregated.