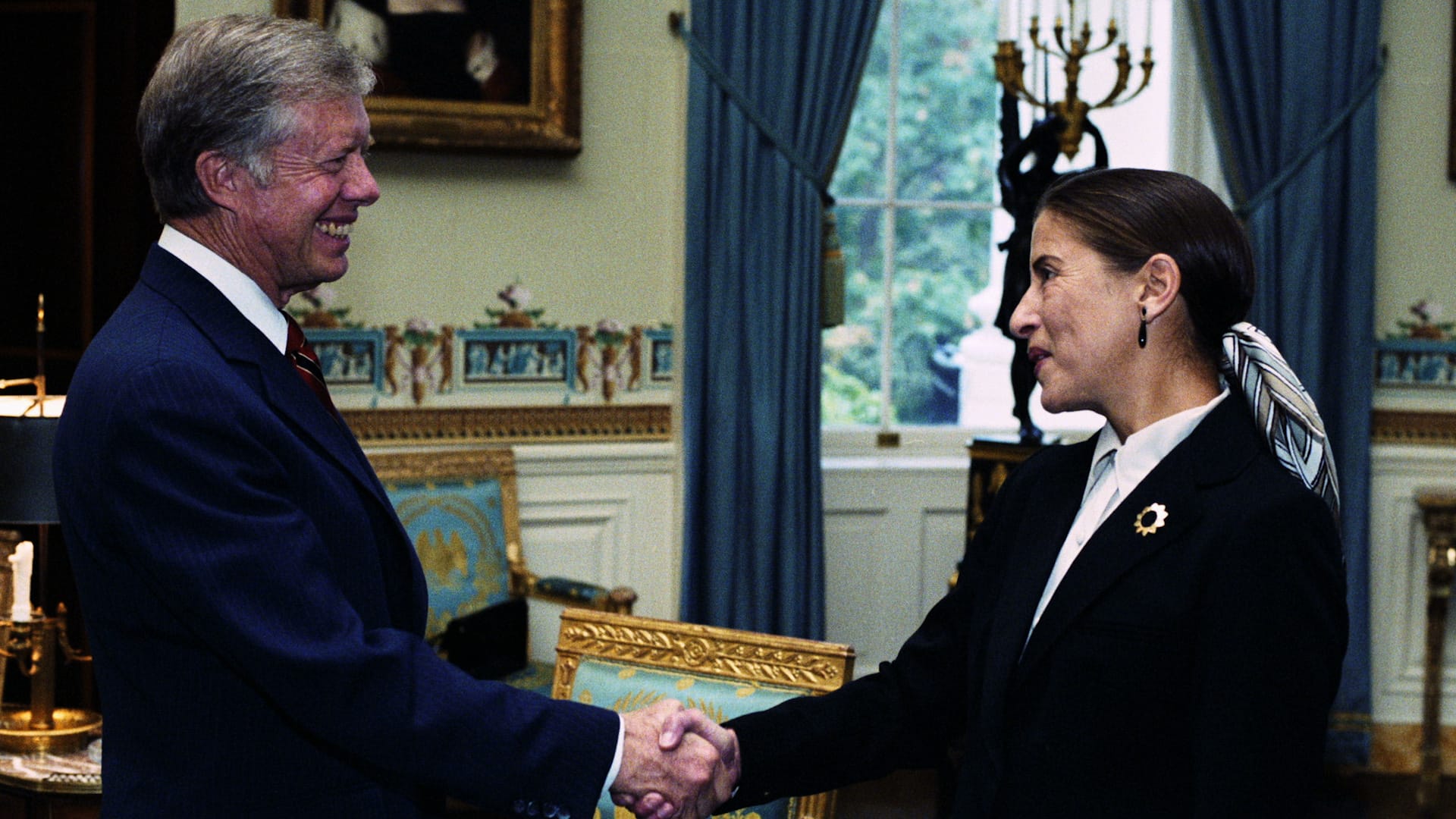 Women's Film Series | RBG

Thursday
Oct 4, 2018 | 7pm
Our 4th Annual Women's Film Series will showcase movies made by women filmmakers. This year, the documentaries we've curated focus on trailblazing women.
At the age of 85, U.S. Supreme Court Justice Ruth Bader Ginsburg has developed a lengthy legal legacy while becoming an unexpected pop culture icon. But the unique personal journey of her rise to the nation's highest court has been largely unknown, even to some of her biggest fans – until now.
RBG
explores Ginsburg's life and career.
Post-screening Q&A with
RBG
director
Betsy West
.
BETSY WEST is a filmmaker, journalist and professor. She co-directed RBG (Magnolia, Participant, CNN Films 2018,) which premiered at the Sundance Film Festival. She is a 21-time Emmy Award winner for her work as an ABC News producer and EP of the documentary series Turning Point. As Vice President at CBS News from 1998 to 2005, she oversaw 60 Minutes and 48 Hours. She was executive producer of the MAKERS (AOL & PBS) documentary and digital series, the documentary The Lavender Scare, and the short doc The 4%: Film's Gender Problem (Epix). She is the Fred W. Friendly professor at Columbia Journalism School.
Suggested donation: $5 Bronx Residents, $10 General Admission, 18 and under Free. Tickets are available at the door.
Our venue is on the ground floor and is wheelchair accessible. The bathroom is
non gender-segregated
.
For further information call 718-993-3512.