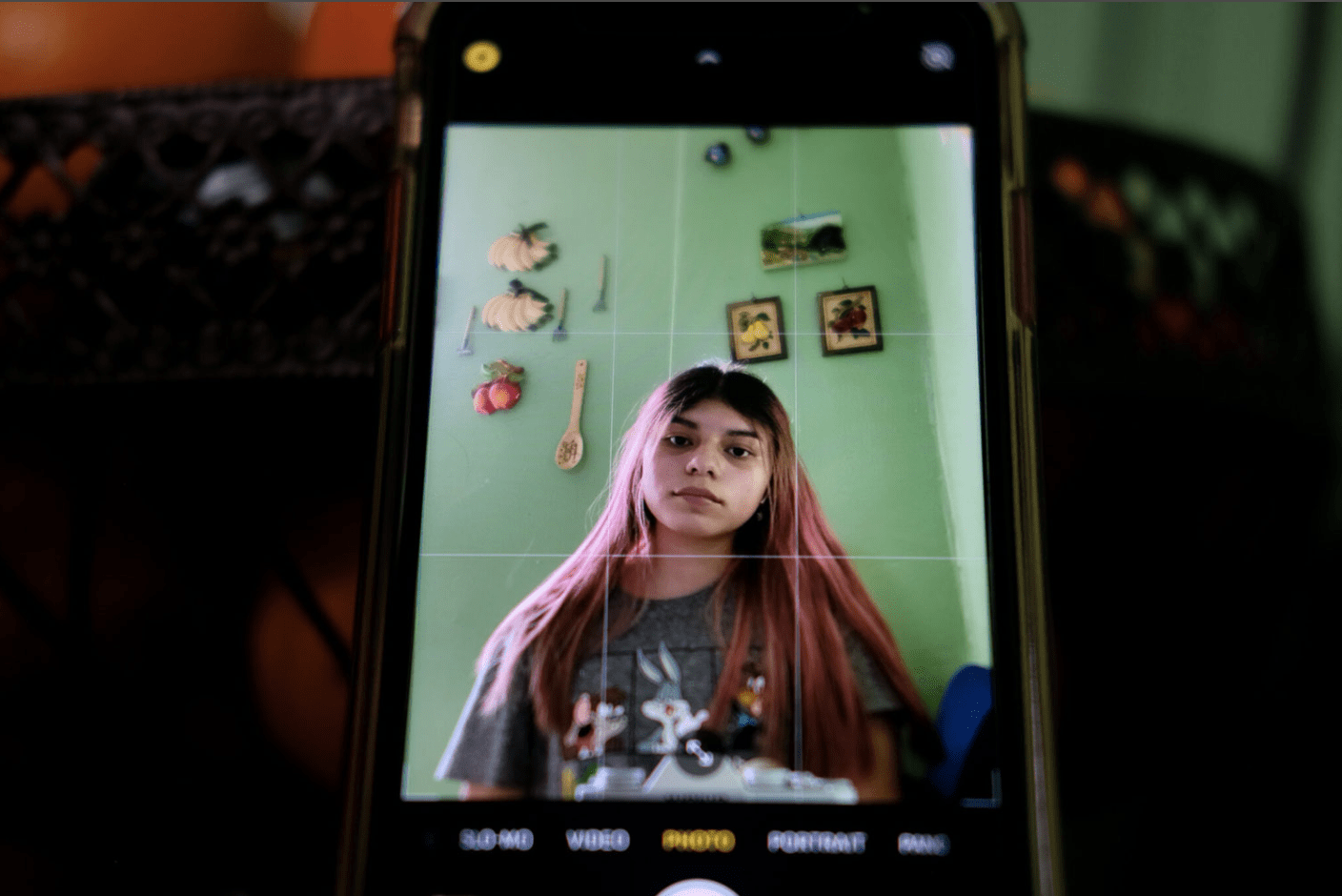 The People That Are Within These Frames

opening reception
Sep 18, 2021 | 12 - 8pm
ON VIEW
LOCATION: Brooklyn Bridge Park - Pier 3
Please note this exhibition is not held at the Bronx Documentary Center



FEATURING
Alberto Garcia, Age 17 | Alexa Pacheco, Age 14 | Aminata Camara, Age 15 | Amy Lilman, Age 16 | Anastasia Cardona, Age 18 | Arwen Polanco, Age 14 | Betelhem Petersson, Age 15 | Bryan Monge Serrano, Age 18 | Cara-Star Tyner, Age 13 | Chloe Rodriguez, Age 18 | Dawn Chaelce Bernardo, Age 17 | Dennise Reyes, Age 17 | Dylan Lopez, Age 12 | Elisa Cameron, Age 15 | Evangeline Mujica, Age 12 | Gabriela Encalada, Age 18 | Jocelyn Moreno, Age 17 | Lucki Islam, Age 18 | Nnyala Stark, Age 18 | Sophia Morales, Age 15 Adela Paredes, Age 65 | Elena Farciert, Age 62 | Lidia Maria Isaac De Mota, Age 69 | María Auxiliadora Meza Gutiérrez, Age 69 | Maria A. Michel, Age 65 | Maxima Valerio, Age 70 | Mildred Vega, Age 72 | Ninfa Nuñez, Age 61 | Virgilio Carballo, Age 81 | Carmen Rodriguez, Age 78 | Deborah LeDeatte | Esther Anaya, Age 68 | Hortensia Santana, Age 69 | Joyce Slaughter, Age 76 | Margaret Floyd, Age 70 | Virginia Alicea, Age 74 | Vivian Valentin, Age 69 | Teresa Guzman, Age 64
About Photoville

The Photoville Festival, returns on September 18 for its 10th anniversary year with a free community day, virtual online storytelling events, artist talks, workshops, demonstrations, educational programs, community programming, and open-air exhibitions across parks and public spaces throughout New York City till December 1, 2021. Learn more here.


The People That Are Within These Frames: A Community Offers Self-Portraits

Founded in 2011, the Bronx Documentary Center (BDC) is a gallery and teaching space in the Melrose neighborhood that offers screenings, exhibitions, and education programs in documentary film and photography to members of the local community. The aim is to help people use photography as a tool to be confident in themselves, in the stories they have to tell, and creating a community interested in exploring their own histories.
As part of that mission, the center operates the Bronx Junior Photo League, a nine-month photography and college success program, and the Bronx Senior Photo League, which consists of courses for older adults held at senior centers in the borough. Over the last year, the pandemic ruled out in-person instruction. But the BDC adapted—it offered classes virtually or as phone calls, and sent each student a camera, which they used to document their own lives as the world shifted around them.
Earlier this year, The New York Times asked both the senior and junior photo leagues to make self-portraits; how they defined self-portrait was up to them.
Curated by Bianca Farrow and Cynthia Rivera


About the Artists

This is a group show featuring the work of the Bronx Documentary Center's (BDC) senior and junior photo league students, ranging in age from 12 to 81.
The BDC's Bronx Junior Photo League program is a free after-school and summer documentary photography program that teaches middle and high school Bronx students to use photography, writing, and research to explore social justice issues—preparing them for college and future careers.
The Bronx Senior Photo League is a free photography program for older adults in the Bronx. The goal of the BSPL is to develop participants' skills in photography while promoting social connection and community pride through weekly instruction and assignments.

HEADER IMAGE: © Jocelyn Moreno / BDC