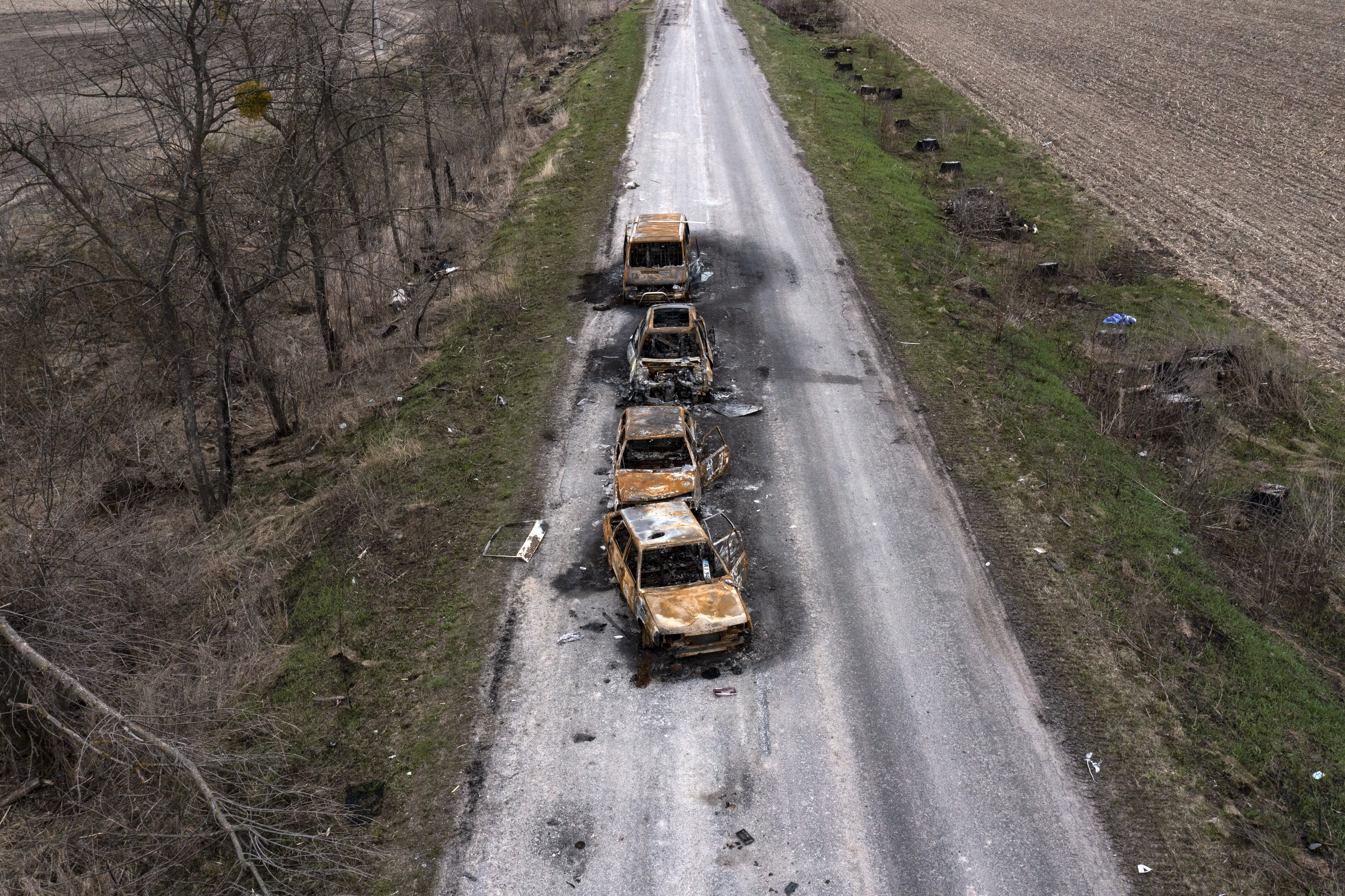 opening reception
Jun 22, 2022 | 6 - 9pm
ON VIEW
Jun 22 - Jul 7, 2022
More than a dozen veteran conflict photographers will show their work in a benefit exhibition, URGENCY! Ukraine, opening at the Bronx Documentary Center on June 22 at 6PM. Curated by Ukrainian-American photographer Sasha Maslov, New York Times photo editor Cecilia Bohan and BDC Director Michael Kamber, the exhibition will feature more than 50 photos showing the Russian invasion of Ukraine. Photos will be sold to raise money for Ukrainian journalists, via the 24.02 Journalism Emergency Fund.
A panel discussion will be held on Tuesday, June 28th, at 7PM, with photographers included in the show; the exhibition will remain on view until July 7th. This exhibition is part of the BDC's URGENCY! Series.
Featuring: Lynsey Addario | Daniel Berehulak | Oleksandr Chekmenev | Maxim Dondyuk | David Guttenfelder | Carol Guzy | Ron Haviv | Tyler Hicks | Brendan Hoffman | Julia Kochetova | Dmytro Kozatsky | Alex Lourie | Evgeniy Maloletka | Finbarr O'Reilly | Mikhail Palinchak | Oksana Parafeniuk | Erin Trieb | Nicole Tung
This exhibition contains graphic content that may be disturbing. Viewer discretion is advised.
The BDC's URGENCY! series is a real-time response to critical worldwide events, through exhibitions and public programs, with the aim of creating dialogue and education around these events as they're happening.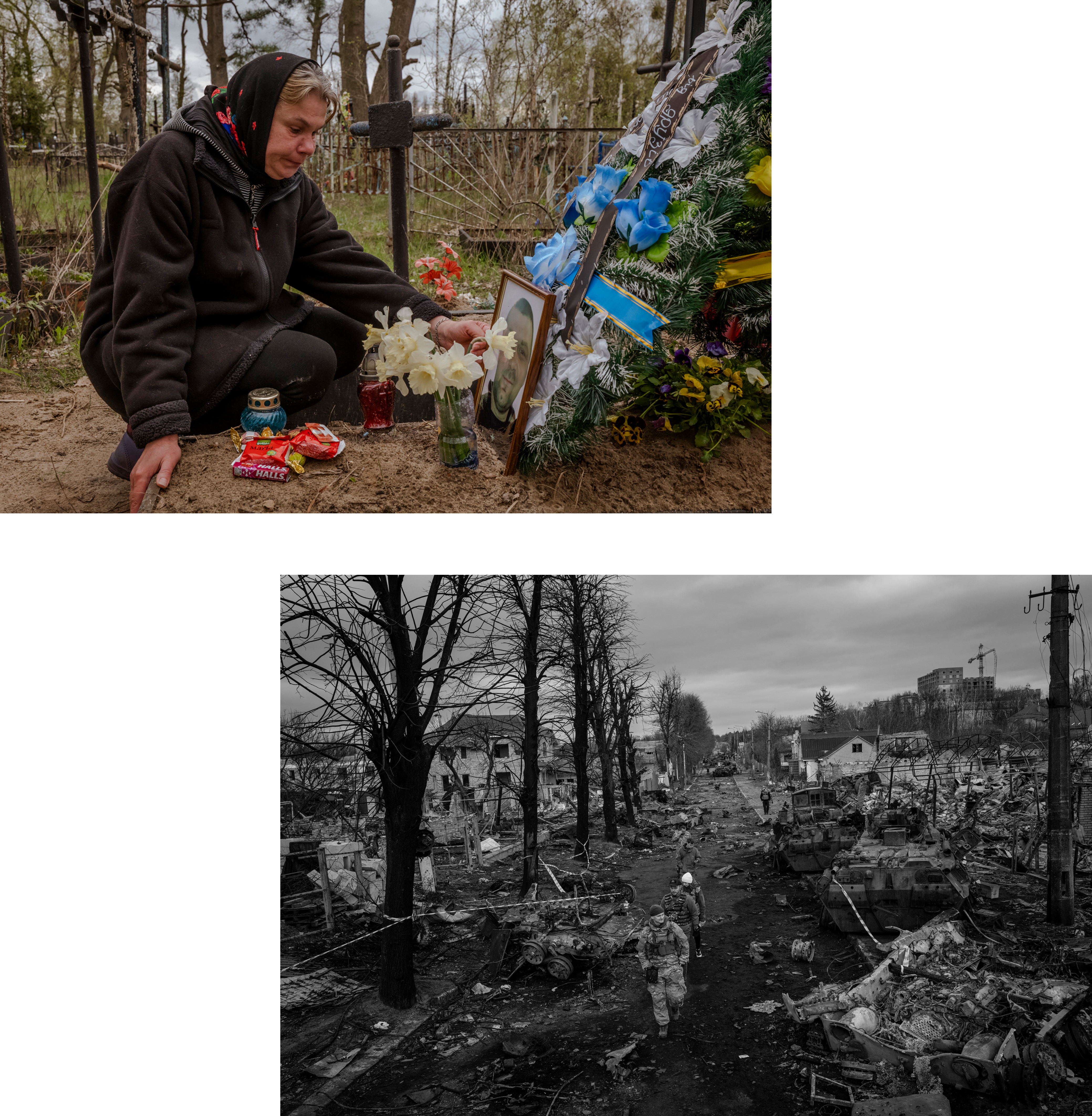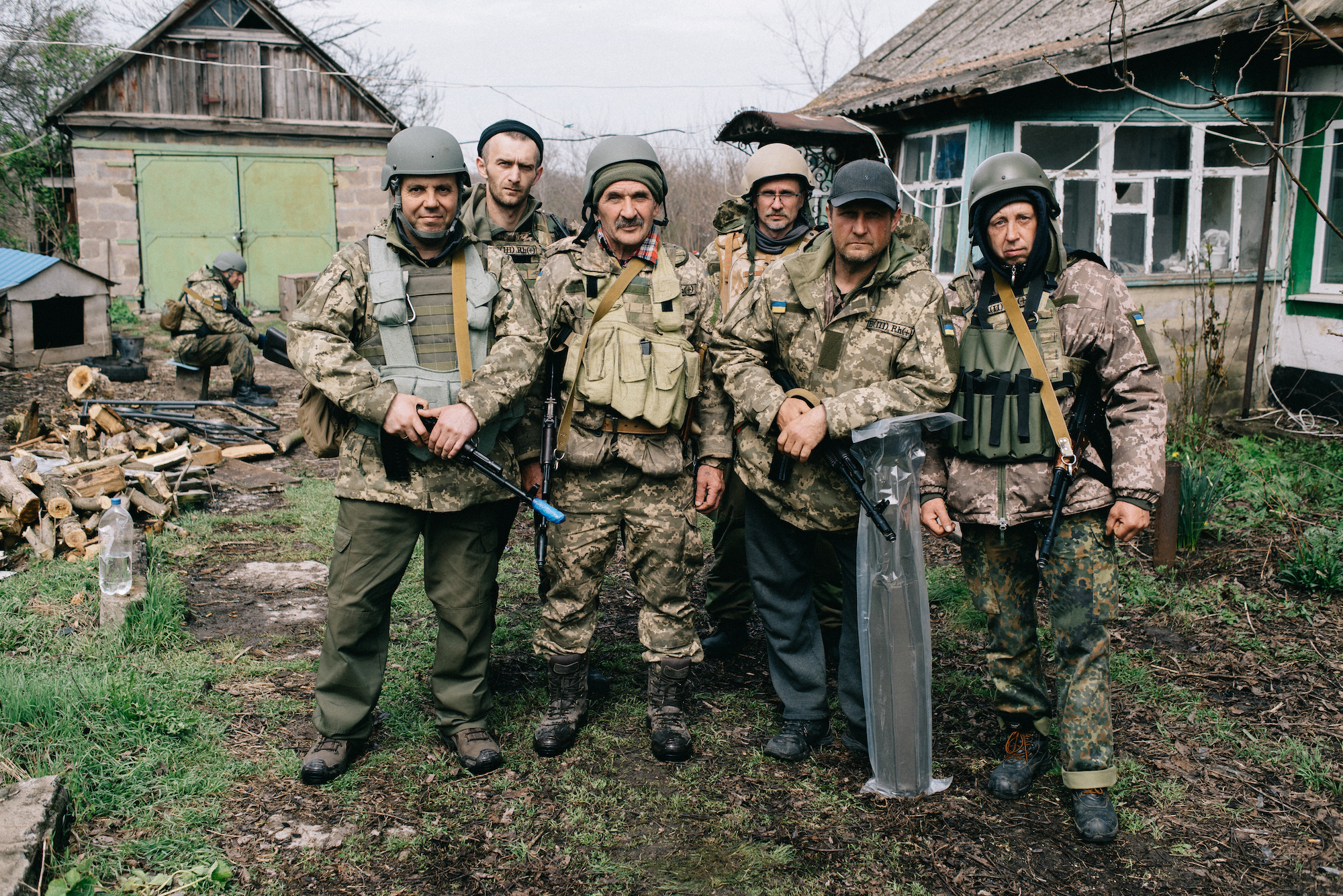 INTERIOR IMAGES (TOP-BOTTOM): Iryna Abramova, 48, mourned as she visited the gravesite of her husband Oleh Abramov, 40, who was executed by Russian forces outside of their home, on April 26, 2022 in Bucha, Ukraine. © Daniel Berehulak for The New York Times
Ukrainian service members walk down a street littered with burned out Russian military vehicles and and debris caused by heavy fighting in the town of Bucha, Ukraine, on Wednesday, April 6, 2022. Bucha was declared liberated of Russian forces on March 31 by the town's mayor, Anatoly Fedoruk. In the wake of Russia's occupation of the town though, hundreds of bodies of mostly civilians have been found bound and killed, while cars carrying civilians who appeared to be attempting to flee were riddled with bullets in various locations around the area, pointing to allegations of war crimes carried out by retreating Russian forces. © Nicole Tung for Harper's Magazine
Group portrait of Ukrainian soldiers before the liberation of one of the villages in the Donetsk region. Vlg. Vremivka, Donetsk region, 18.04.2022 © Maxim Dondyuk
HEADER IMAGE: The burned remains of a civilian convoy sits on a road leading out of the village of Lypivka, Ukraine on April 15, 2022. © David Guttenfelder for The New York Times