The BDC couldn't do all that we do without your support

This holiday season we're incredibly grateful to all of you who choose to support our work. The past year has taught us to deeply cherish everything we have and to fight like hell for all that we still need to make this a truly equitable society. Despite all the challenges, we're really proud to be able to say that the BDC model of community-based documentary journalism and deep engagement with our neighborhood is changing lives.
Swinging into action when COVID hit, BDC staff adapted all of our programs and continued to play a crucial role in providing arts exhibitions, festivals, training, and education programs to thousands of residents. Our middle and high school students flocked to our remote Bronx Junior Photo League classes, producing the best work ever; all of our high school seniors, supported by our college prep help, got into colleges like Cornell, NYU Tisch, Cooper Union, Hunter, and others.
We did this at the same time that we ramped up and delivered a whole range of information, food, health and other direct services to our South Bronx community--one of the hardest hit in the country--helping residents stay safe, connected and fed. Teachers, staff, alumni and students worked tirelessly--whether confined to their homes, riding their bikes through empty streets to make food deliveries to families or laptops to students, or furiously working the keyboards, BDCers made the difference.
We also helped to document the widespread absence of COVID-related information available to residents of South Bronx NYCHA housing. The resulting media piece which ran in The New Yorker helped shame the city into action; now we're expanding that project to work on an hour-long documentary about Covid-19 in the Bronx and the systemic failure to prepare one of the country's poorest neighborhoods for an entirely predictable disaster.
With your help, the BDC will continue its crucial work; together, we will succeed in transforming lives and strengthening community. Please consider making an especially generous year-end donation.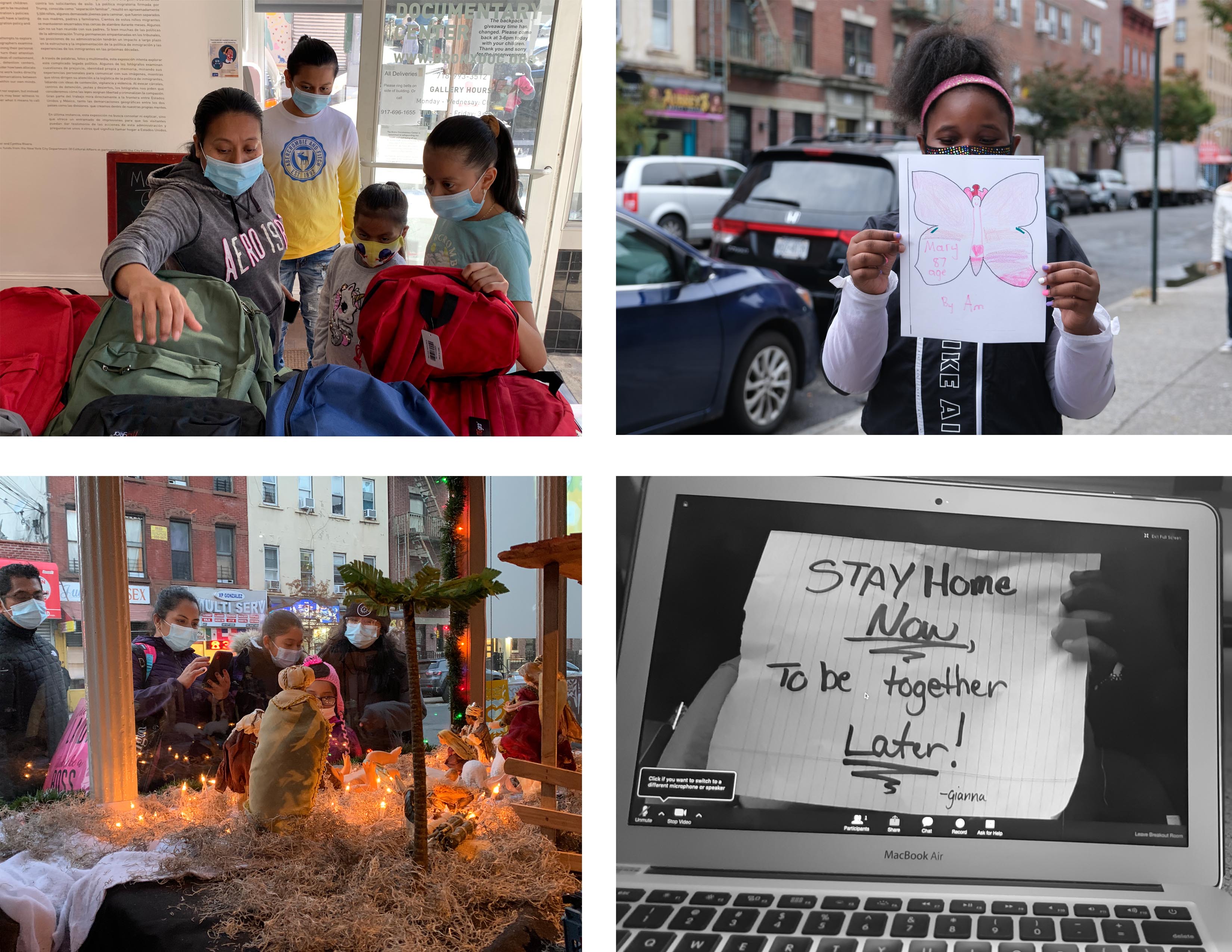 IMAGES: © Maria De La Paz Galindo + Bianca Farrow / BDC