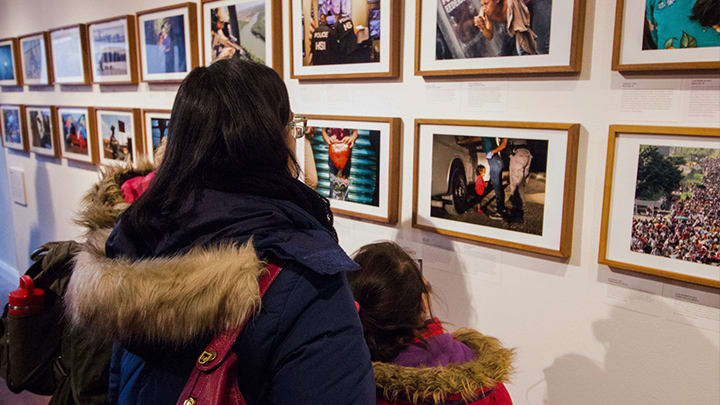 Community Engagement Workshop with Working Theater

Friday
Feb 28, 2020 | 6pm

Please join the BDC, in collaboration with Working Theater, for an evening exploring our current exhibition Trump Revolution: Immigration.

BDC Founder and Executive Director Mike Kamber will lead a guided tour of the exhibition along with participating photographer Griselda San Martin, followed by a discussion among our community members on the works exhibited and the human cost of American's changing immigration policy. Refreshments will be provided.

WORKING THEATER was founded in 1985 to produce theater for and about working people (the majority of Americans working in the industrial, service and transportation industries). Learn more here: theworkingtheater.org
GRISELDA SAN MARTIN is a Spanish documentary photographer currently based in New York City. She is a graduate of the Documentary Photography and Photojournalism program at the International Center of Photography (ICP) and holds a Masters in Journalism from the University of Colorado Boulder. San Martin has documented the U.S.-Mexico border, focusing on the issues of immigration, deportation, inequality and human rights abuses through an optic of identity and belonging.Her photography and video projects have been exhibited internationally and featured in The Washington Post, The New York Times, The New Republic, and California Sunday Magazine as well as other publications.