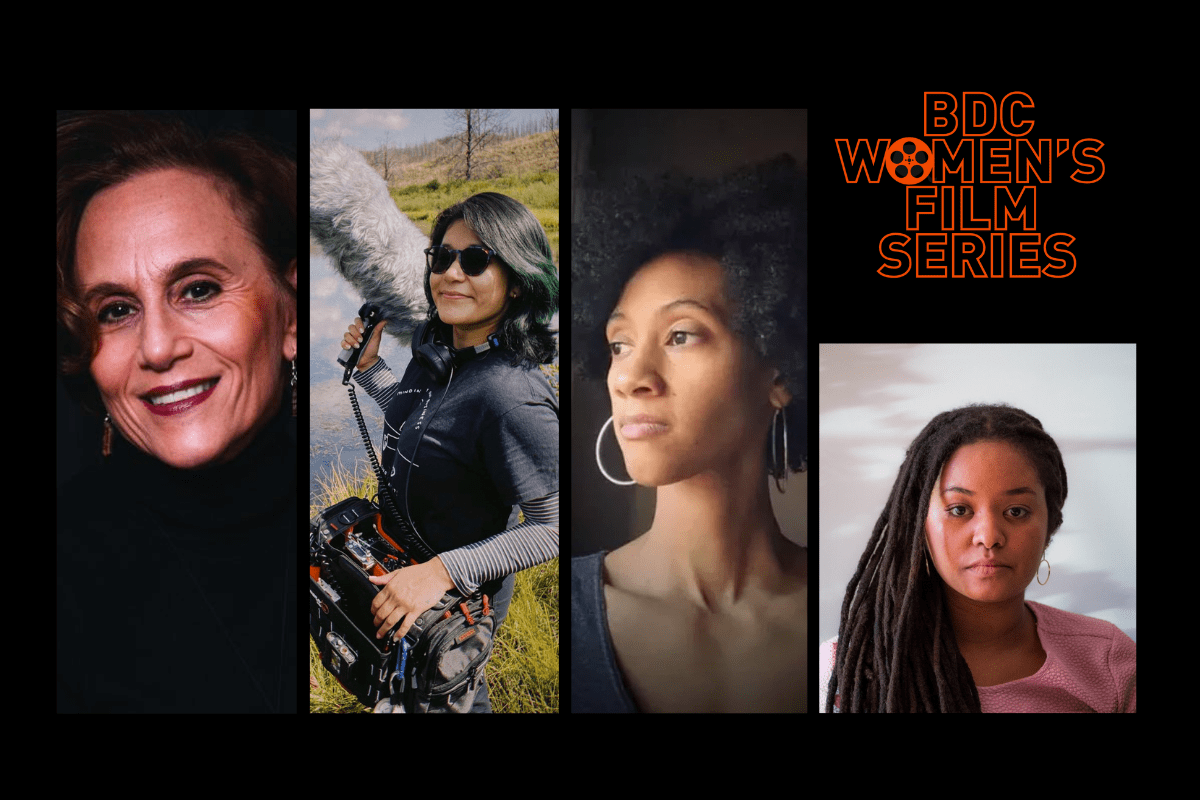 Women's Film Series: Bronx Women in Documentary Film

Saturday
Oct 14, 2023 | 4pm
No tickets are required to attend these events. Donations are appreciated but all events are free.
Panelists include filmmaker Pam Sporn, sound recordist Veralucia Quispe Chirinos, director and producer Chanelle Aponte Pearson, and filmmaker Stefani Saintonge. Moderated by filmmaker and Director of BDC Films Fellowship Program, Tania Cypriano.
This event is held in conjunction with the BDC's 9th Annual Women's Film Series which runs from October 13-15, 2023, learn more here. The Film Series was curated by Beth Dembitzer and Tânia Cypriano.
📍: BDC Annex, 364 E. 151st St, Bronx, NY 10455