Summer 2019 Newsletter
July-September at the BDC.
EDUCATION
The BJPL summer programming expanded in 2019, going from one bookmaking class for high school students to offering book-making classes for both middle and high school students, and an advanced community newspaper class for high school students.
Students in the bookmaking courses explored and photographed throughout the Bronx and New York City, including visits to various parks, the Museum of the City of New York, the Alice Austen House in Staten Island, and more. They learned about composition, editing and sequencing their photos, zines, and how to make different types of photo books. All students ended up making their own unique photo book by hand--creating a dummy, laying it out in InDesign, and then printing and binding it into a hard cover book.
The community newspaper class, intended for more experienced students, explored new ways of visual storytelling and reporting each week, doing a vox pop at a Bronx farmer's market, profiling local businesses, or completing photo essays on events and organizations. Students collaborated on writing stories and created layouts in InDesign that came together in the final newspaper.

This class also learned about storytelling and careers in journalism through guest speakers like Kholood Eid and Amanda Webster, and visits to the New York Times and CUNY Journalism School. The summer program culminated in a final presentation and barbeque, where students from all three classes shared their books and newspaper with family and friends.
About the Bronx Junior Photo League
The Bronx Junior Photo League (BJPL) is a free photography and journalism program serving middle through high school students. The BJPL is run by Education Manager, Bianca Farrow.
Photos: © Bianca Farrow, Harry Montas & Monica Santos / BDC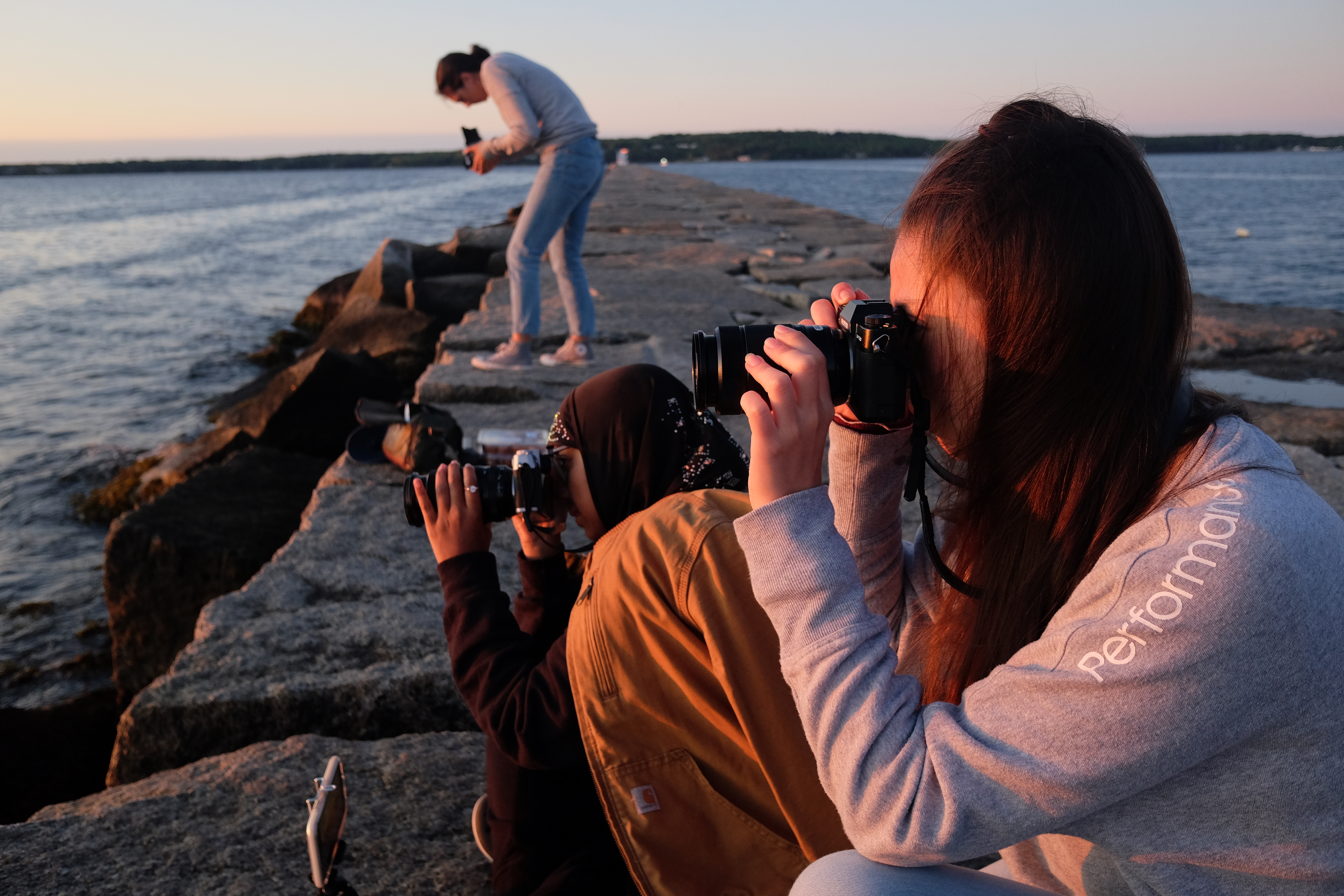 4th Annual Photo Workshop in Maine

In August, the BDC brought six students on its fourth annual week-long trip to Maine. The students--many of whom have limited travel experience and have rarely, if ever, left their families for this long--explored and photographed Portland (where they visited Maine College of Art), Owls Head, Rockland, and Acadia National Park. The trip culminated in a potluck slideshow in Rockland, where neighbors and people they met throughout the trip were invited to view the work the students made during their time in Maine.
About the Bronx Junior Photo League
The Bronx Junior Photo League (BJPL) is a free photography and journalism program serving middle through high school students. The BJPL is run by Education Manager, Bianca Farrow.
Photo: © Michael Kamber / BDC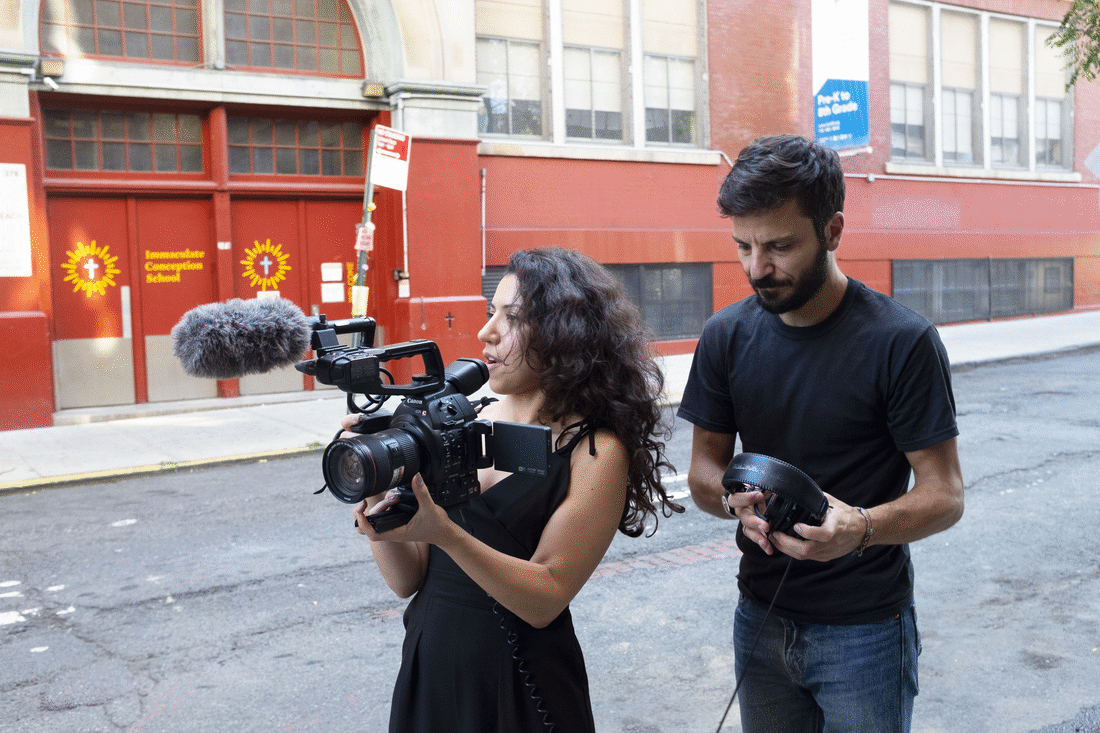 3-Day Bootcamp

We're excited to announce the recipients of the BDC Films Fellowship 2019/2020: Rebecca Blandón, Sarah Moawad, Alex Nuñez Caba and Troi-Danielle Hall. They will take part in a year-long documentary filmmaking fellowship where they will have the opportunity to advance their skills in all the disciplines of documentary film production and develop their personal creative goals with the support of industry professionals and independent filmmakers who will mentor them throughout the year. Images above are from a 3-day boot film workshop where the fellows were given small assignments to document and film in the community.
About BDC Films Fellowship
The BDC Films Fellowship Program invites traditionally underrepresented documentary filmmakers to participate in a free year-long documentary filmmaking fellowship at the BDC. BDC Films is run by Project Manager, Giacomo Francia.
Photos: © Harry Montas / BDC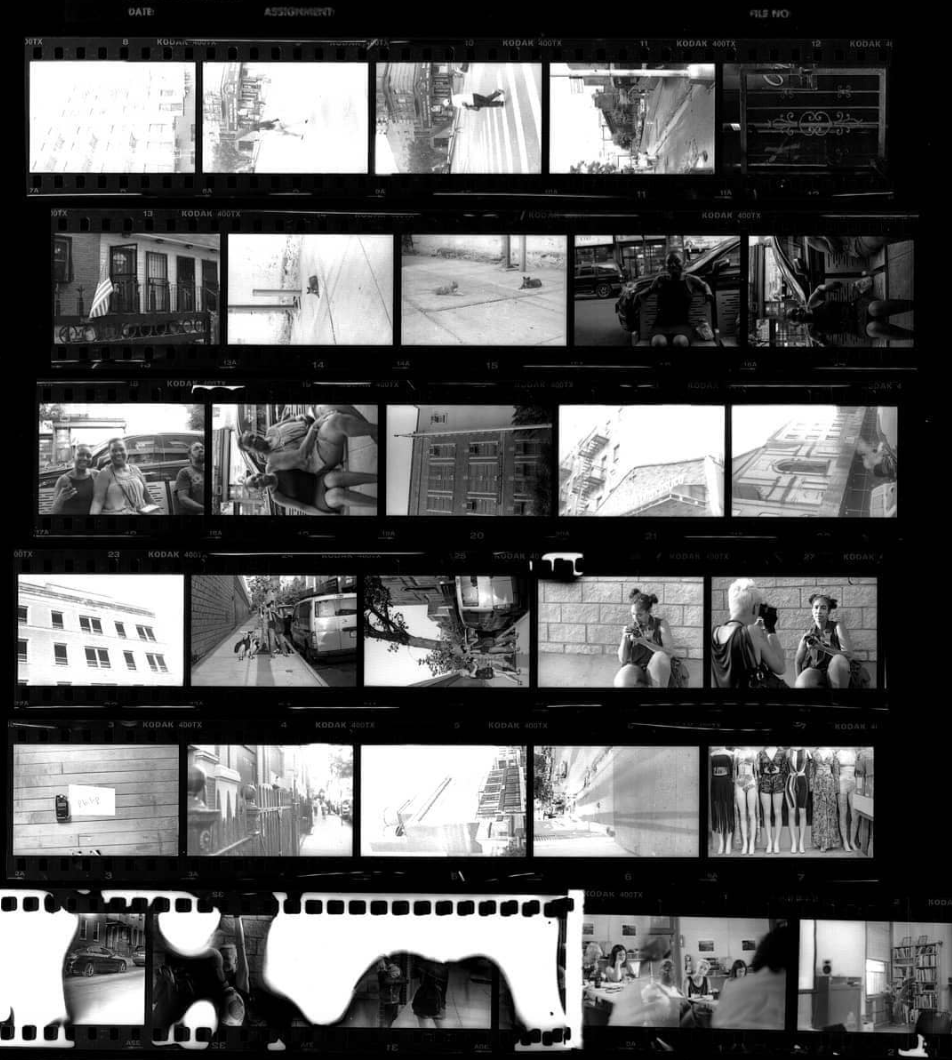 Summer B&W Workshop
BDC Labs staff offered a free analog black and white workshop to introduce members of the Bronx community to the BDC Labs facilities. The class was taught by BDC co-founder/executive director, Michael Kamber with assistance from BDC Labs Coordinator, Jess Kirkham and Digital and Darkroom Operator, Sean Sirota. The first day of the workshop focused on shooting B&W film with Nikon FE and FM cameras, learning how to load film onto reels, and processing the film. The second session focused on making prints in the darkroom. It was a basic B&W workshop for beginners and students that needed a refresher course.
About BDC Labs
The Bronx Documentary Center has a state-of-the art private black-and-white darkroom and Hasselblad X5 scanner available for rent. Open for public rental Sundays 10AM-5PM. Reserve lab space here. BDC Labs is run by Coordinator, Jessica Kirkham.
Photo: © Philip F. Napoli


EVENTS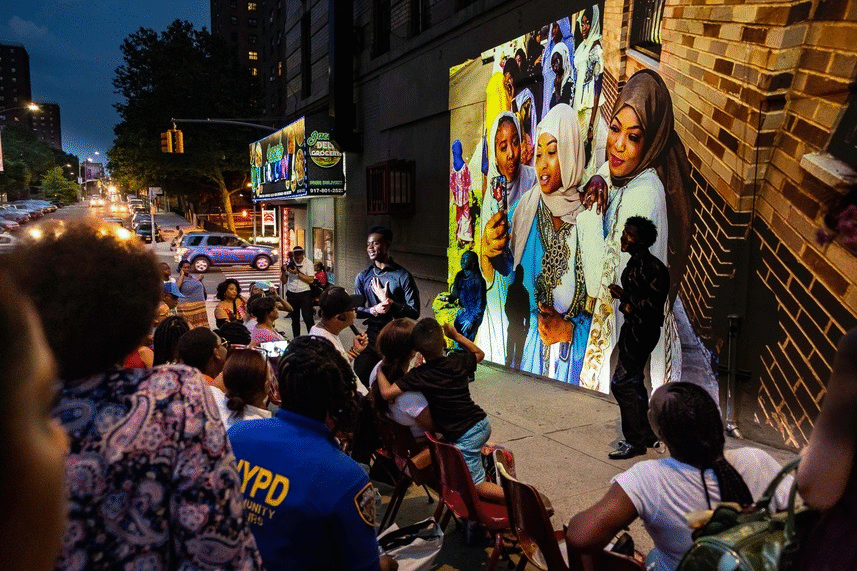 Second Annual Claremont Illuminated

Planned by the Bronx Documentary Center in partnership with the Mayor's Office of Criminal Justice (MOCJ), the second year of Claremont Illuminated kicked off with a two-evening festival featuring numerous media projections on the walls surrounding a dark and isolated stairwell at 169th and Webster Avenue. The projections featured photos taken by BDC artists as part of the Claremont Documentary Project Fellowship as well as several youth from the Butler Community Center, who took part in a BDC-led digital photography class documenting Claremont Village.
In preparation for the festival, the BDC partnered with the New York Botanical Garden and assembled a team of dedicated volunteers to clean, create a garden, and install lighting along the stairwell. The first Claremont Illuminated festival took place from 7pm to 10pm on June 26th and 27th, drawing hundreds of attendees, including participating artists, community groups, residents, and members of the press. Both nights were glowing with the sight and sound of children running, playing, laughing, learning photography and posing to be photographed by the numerous BDC photographers on-site. Attendees were eager to report how happy they were to see children able to run free, outdoors in a place that felt safe. There were also several performances at the base of the stairs during Claremont Illuminated, including the Hodson Senior Center Choir, Dance Performance (New Kings on the Block), Singing Performance (Sherry Playhouse), Performance (Poetry Orchestra), Komposer, and the DFOY step team.
About the Claremont Documentary Project
The Claremont Documentary Project was created by the BDC to explore the diverse lives and stories of the residents of Claremont Village, a New York City Housing Authority (NYCHA) public housing development located in the Morrisania section of the South Bronx, through photographs, oral history, film, and multimedia. Follow the ongoing project on Instagram at @claremontdocumentaryproject. The program events are run by Monica Flores.
Photos: © Adi Talwar, Michael Young & Gabriela Bhaskar / BDC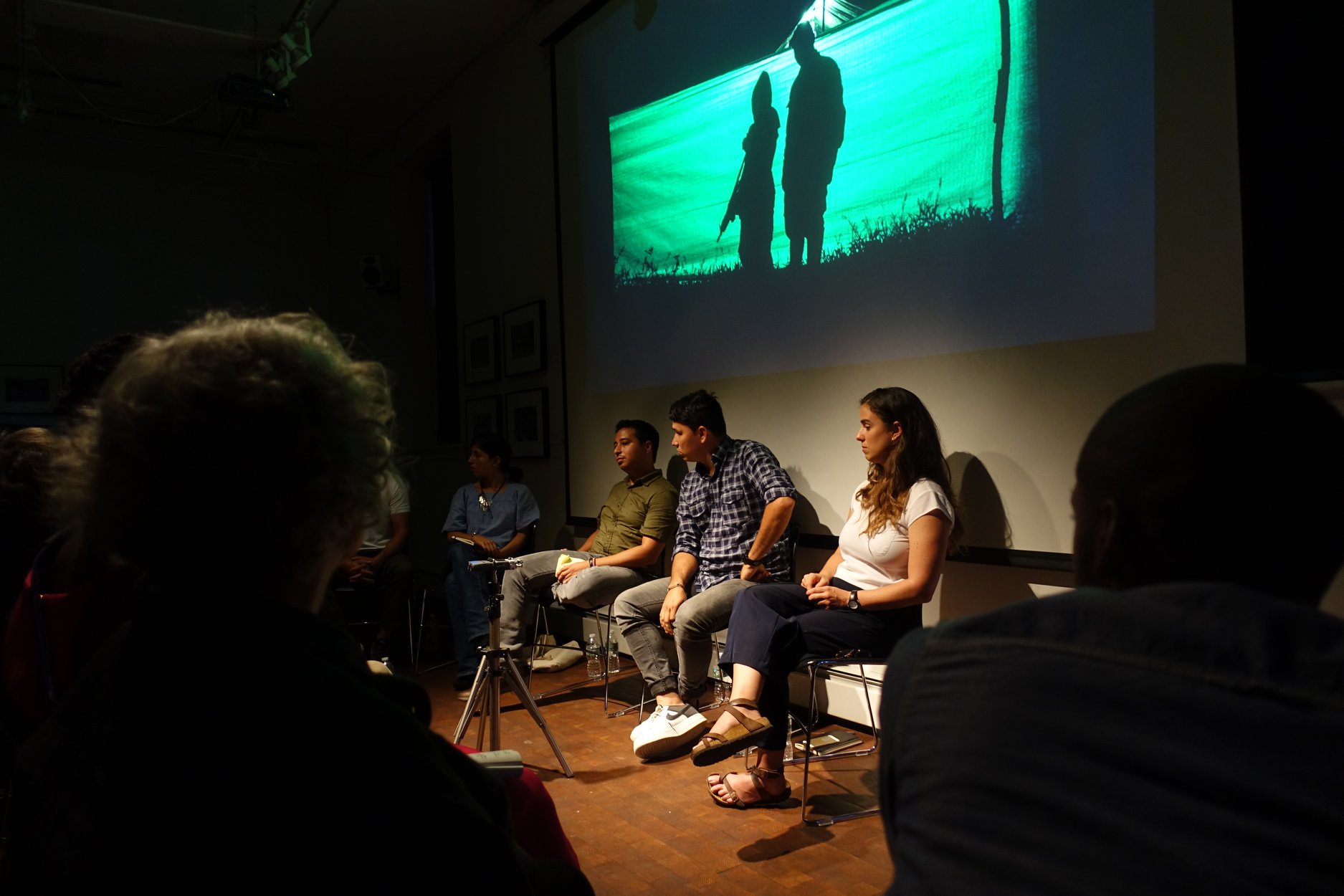 Panel Discussion: Violence & Migration in Latin America
In front of a packed audience, photographers Fabiola Ferrero, Fred Ramos, and Andres Cardona discussed violence and migration and the results and consequences in their respective countries.
Artist Talk: Citlali Fabian
Photographer Citlali Fabian discussed her long term project, Mestiza. In this series, she worked with her Oaxacan community, photographing her mother, cousins, nieces, and friends. Her work explores different ways to address identity.

Photo: © Michael Kamber / BDC
EXHIBITIONS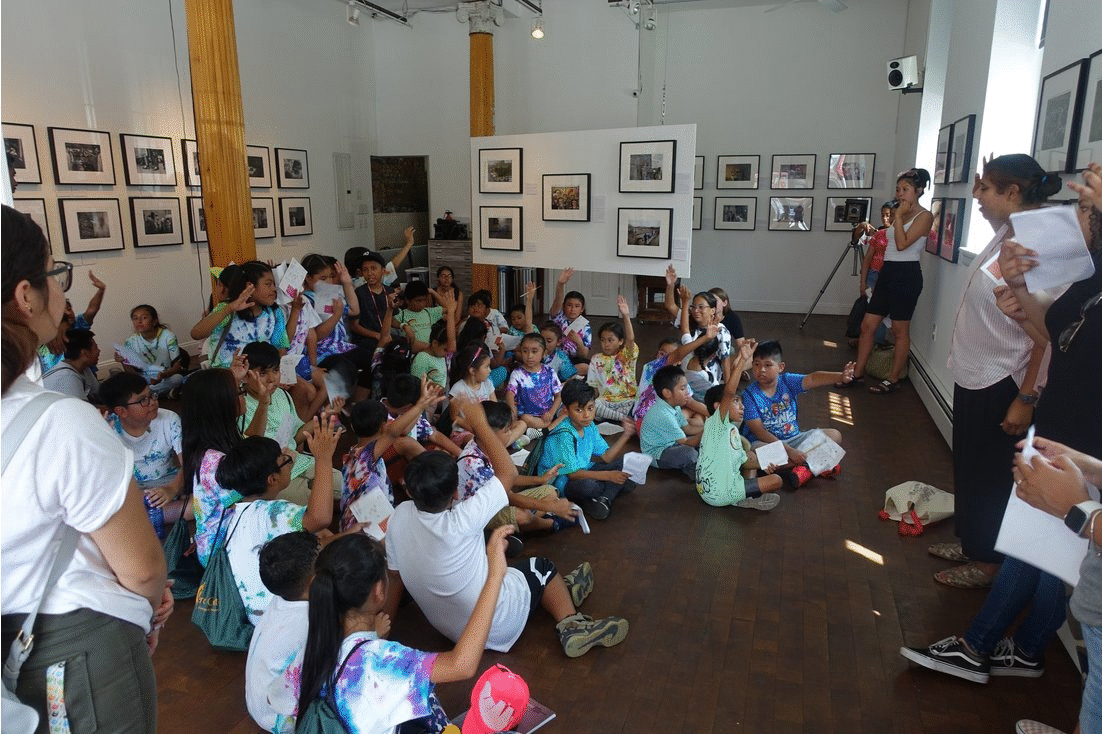 Second Annual "Latin American Foto Festival"
The BDC's Second Annual Latin America Foto Festival brought more than one dozen award-winning photographers from throughout the Caribbean and Latin America to the Bronx to exhibit their photographs and participate in public programs from July 11 through July 21. The festival was launched from the BDC's new 2,000 square foot gallery space ("BDC Annex") and extend to dozens of participating venues throughout the South Bronx's "HUB"--sidewalks and fences, in storefront windows, and a community garden. The festival engaged a vibrant area where over 250,000 pedestrians pass each day, creating an opportunity to provide rich cultural programming in one of New York City's fastest growing, most dynamic neighborhoods, where there is a strong Latinx and immigrant population.
Curated by Michael Kamber and Cynthia Rivera.
Photos: © Michael Kamber / BDC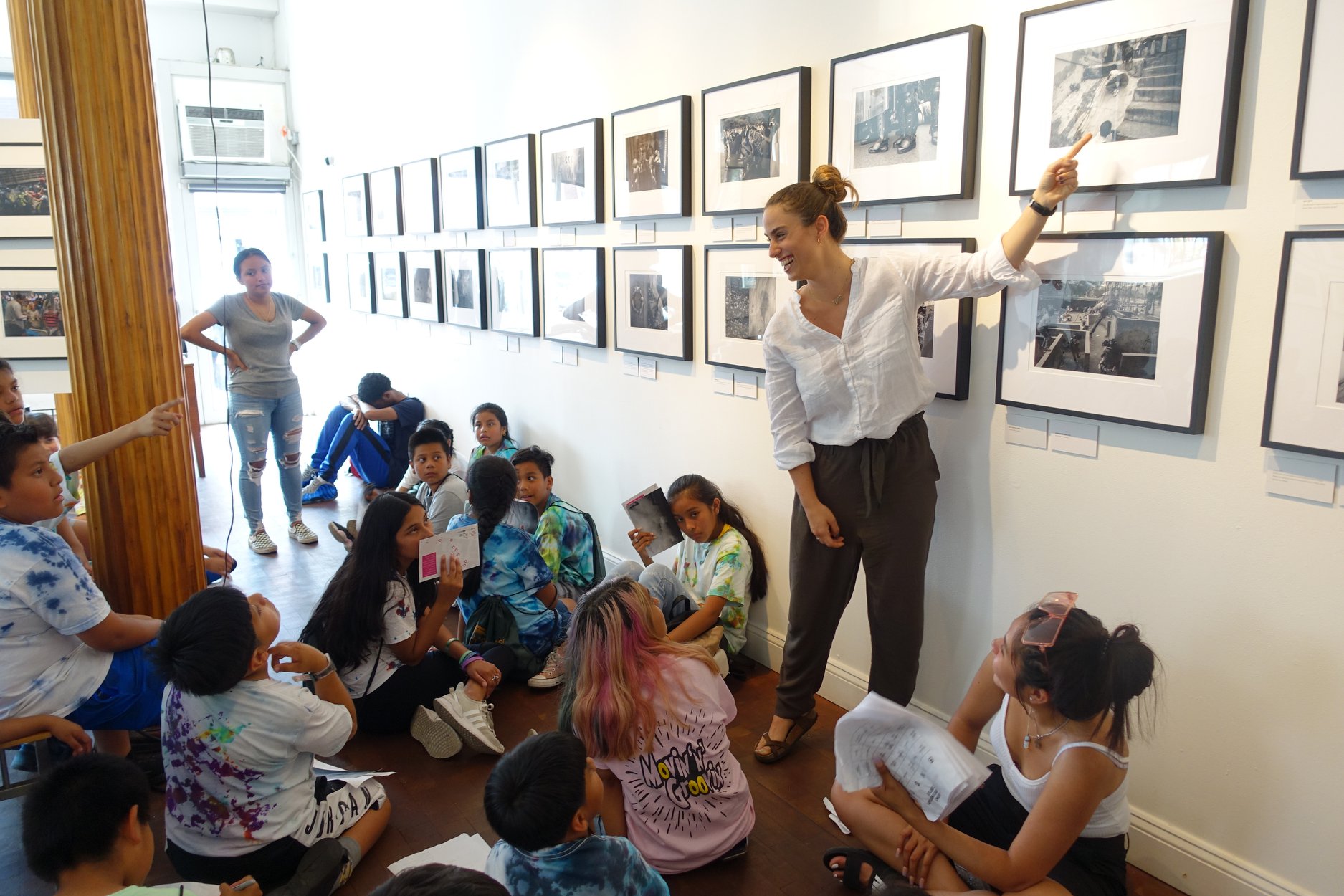 "Blurred in Despair" by Fabiola Ferrero
Venezuelan photographer Fabiola Ferrero met with numerous groups of school children and spoke about her photographs and the current situation in Venezuela.
Photo: © Michael Kamber / BDC

Bronx Junior Photo League On View at Photoville

The annual photo festival in DUMBO, Brooklyn brings together over 50 exhibitions in a small photo village created underneath the Brooklyn Bridge. The BDC exhibited our Bronx Junior Photo League (BJPL) students long term project on Bronx Activists, documenting and profiling men and women from ages 17 to 70, who have fought for social justice since the 70's in the South Bronx and continue to fight for in their schools and communities today. Photoville brings hundreds of people every day into its photographic community. It has become "the largest annual photographic event in New York City and among the most-attended photographic events nationwide. Photoville's seventh edition (2018) in Brooklyn Bridge Park, welcomed over 95,000 visitors." - from their website. Curated by Bianca Farrow, Michael Kamber, and Cynthia Rivera.
The BDC's exhibitions are curated by BDC Executive Director/Co-Founder Michael Kamber, and BDC Exhibition Coordinator Cynthia Rivera.
Photo: © Rhynna M. Santos
HEADER PHOTO: © Bianca Farrow / BDC

Become a BDC Member today!